The teaser for "Kalank" has been viewed more than 40 million times, and the trailer garnered nearly half a million views in less than 24 hours after its release. So it's probably safe to say the upcoming Bollywood film, written by Shibani Bathija '90, is causing some buzz.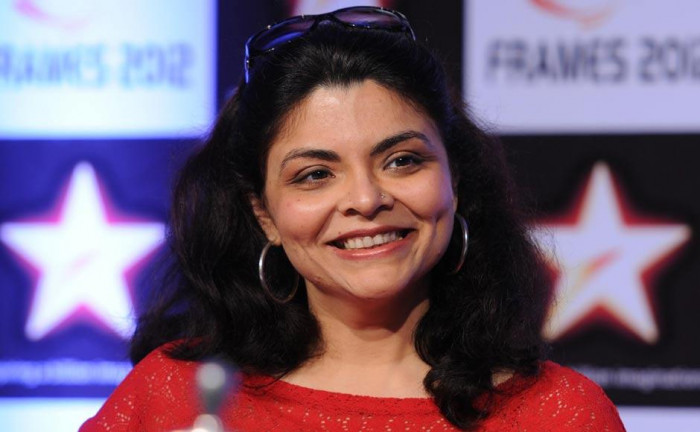 The period piece, which features elaborate dance sequences and sumptuous costumes, is scheduled for release April 17.
The English composition and marketing communications major, who took "sort of a dart in the dark" when she decided to attend a university 8,000 miles from her home, says by email that she and the film's production team are "delighted with the excitement the teaser and songs have generated. When people start posting links on their group chats, then we can be pretty assured about excitement. Individually, too, people have been reaching out to me.
"Now for the film itself."
The film has been on "a long journey to this day," Bathija says. "Karan Johar, the producer, had the germ of the idea over 20 years ago. I joined in soon after and developed it in to a story."
Script rewrites and recasting of the lead actors postponed production until Abhishek Varman, a director at Johar's Dharma Productions, sought to revive the idea, she says.
"He has taken my original story and converted it into the screenplay we will see in the film today," she says. "I haven't seen the final version yet. Look forward to doing that soon. It's in post-production at the moment."
"Kalank" is the fifth film that Bathija has written for Bollywood, the Indian counterpart to Hollywood. After the first two of her films were released in 2006, Outlook India said they "made it to blockbuster grade" and called Bathija "the writer of the moment." In 2010, "My Name is Khan" – which was reviewed favorably by the New York Times – broke a worldwide record for a Hindi film's gross receipts on opening weekend.
In a story in DePauw Magazine last fall, Bathija said that DePauw had influenced her writing. "Having this sort of introduction to various subjects is like having an introduction to life. I find that in my writing I draw so many different things that I learned. The American education system, the higher education system, specifically the one that we followed at DePauw, encouraged questioning; it encouraged curiosity. And I think those things are so important to what I do today."
(Images used in the photo are credited to IMBd.)