Findings from a study conducted by Elias Oziolor '12 of how animals evolve in response to pollution have been published in Science, one of the world's top academic journals.
Oziolor, who majored in biology and biochemistry and was a science research fellow at DePauw, conducted research while pursuing a doctorate at Baylor University in Texas. He completed his Ph.D. in 2017 and went on as a postdoctoral fellow at the University of California, Davis, where he wrote the article, which he called "the pinnacle of the over-arching theme of my work."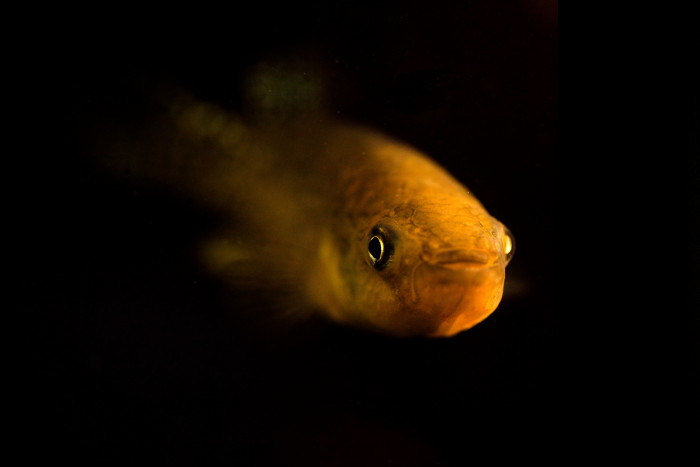 Oziolor's research found that Gulf killifish had evolved very quickly – over 40 to 60 years – to resist extreme pollution. The small bait fish is found in estuaries on the Gulf Coast and the highly polluted Houston Ship Channel, where Oziolor focused his work. The fish were able to evolve quickly for two reasons: one, their huge population size enables them to have "very large genetic variation that comes in handy when encountering new challenges," and two, they bred with a sister species, Atlantic killifish, which resided 1,500 miles away and had adapted to pollution, after humans accidentally brought some Atlantic killifish to the Gulf environment in the late 1970s.
"The point of this story is that we are challenging organisms by creating extreme environments through human pollution and some of them are forced to evolve in extremely unexpected and novel ways," Oziolor says via email. "My hope is that research like ours inspires conservation efforts and other scientists to study responses of populations to new environmental challenges."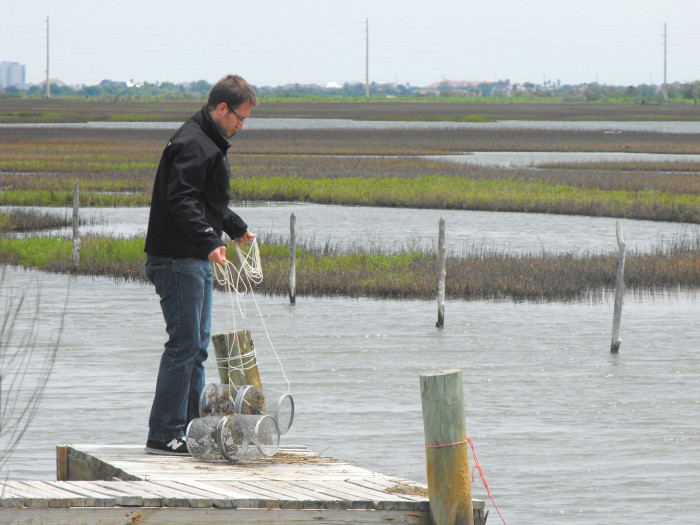 Oziolor, now a senior bioinformatics scientist in drug safety and development at Pfizer Inc., says that conducting research at DePauw "was a huge contributor to my interest and growth in science" and "the disciplined passion with which DPU's professors taught made me enjoy every class and discover science as my vocation." In addition, the Science Research Fellows Program sponsored him when he participated in a seven-month internship at Harvard Medical School.
"These experiences formed me as a scientist and encouraged me to develop a voice and confidence in scientific research," he says.
Oziolor, whose parents are both physicians, was an international student from Bulgaria. Why DePauw, 5,300 miles from home? "I want to say that I knew exactly why I was coming to DePauw, but I didn't," he says. "I knew DePauw had a strong science program and I read about the small student-to-professor ratio. Those were two things that I really wanted out of my education. I am grateful every day that I made that decision. The strong mentorship and advice from DPU professors was essential for my undergraduate education."