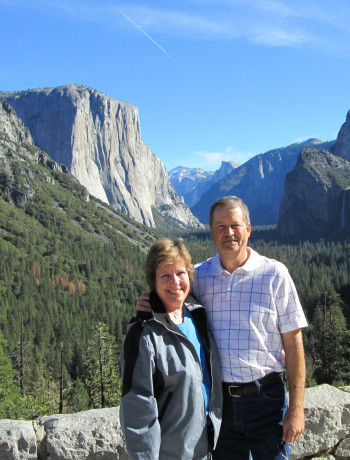 Though Bill Kneeland '71 and his wife Jane met each other in Los Angeles in the 1980s, both will be returning to alma maters in Indiana for their 50th college reunions in 2021, Jane to St. Mary's in South Bend and Bill to DePauw. The 50th reunion is a milestone when many alumni think about their philanthropic giving to the university. Bill and Jane give to DePauw through charitable gift annuities, which allows them to make cash gifts to DePauw that the university invests. The Kneelands receive a payment on the interest generated from their gifts. And at their deaths, the principal will be available for the university to use as the Kneelands have specified in their gift agreement – for scholarships.
The nice thing about an annuity is that it allows a donor who may have been considering a gift after death to begin giving during their lifetime while also benefitting personally. "I'm grateful for what DePauw offered me," Bill Kneeland says. "I think it played a big role in my success in life, so I wanted to make a contribution."
Kneeland came to DePauw as a freshman in 1967 already determined to attend medical school and become a doctor. He majored in chemistry and credits the relationships he made at DePauw, especially those with fellow pre-med majors and faculty members such as Howard Burkett, Jerome Hixson and John Ricketts, with helping him maintain the academic persistence needed to achieve his dreams, graduating from medical school at Indiana University and making his career as a pediatric neurologist in California.
"Probably by about junior year, I knew everyone who was pre-med. It was a friendly group, and we had that instant connection because we were all working toward the same goal. I went to DePauw because I wanted to be prepared for med school. The coursework at DePauw prepared me well and the professors helped mentally prepare me. I majored in chemistry at DePauw, and the first year of med school felt very familiar," Kneeland says.
One of those influential professors was on the English faculty and his influence can be heard in Kneeland's calm and thoughtful way of communicating. "Even as a chemistry major, I had a lot of opportunity to venture outside of the sciences," he says, "and I did some things I really enjoyed that got me out of my comfort zone. Jerome Hixson taught literature and English language courses, and I took two or three courses from him. He had a very calm, mellow and smooth demeanor. He wrote one of my letters of recommendation for med school. Good doctors have good interpersonal communication skills, and one way to tap into that is to take courses outside of the sciences."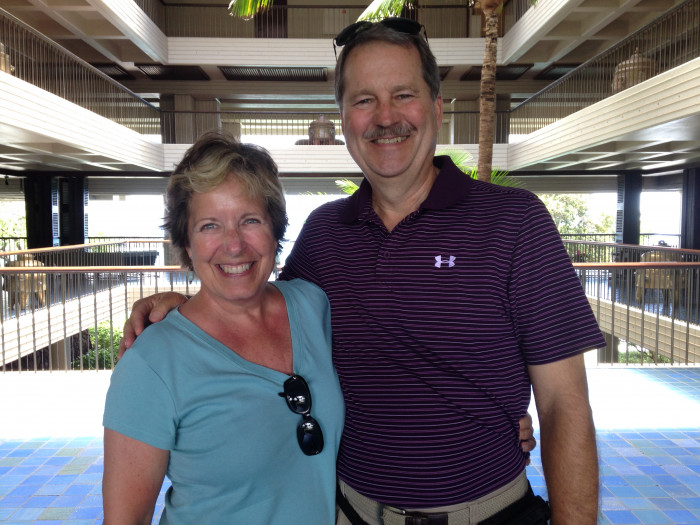 As a member and one-term president of the Sigma Alpha Epsilon fraternity, Kneeland says he made some lifelong friends. And perhaps one of his greatest lessons from Greek life was learning to deal with people. "When you're living in a house with 60 other guys, you do learn to deal with people, and that has served me well throughout my life," he says.
Kneeland and his wife Jane have two daughters and two grandsons. He is retired so, in addition to helping his grandsons with school work during this coronavirus epidemic, Kneeland enjoys golfing (a sport he learned from his father at age 11) and volunteering in the community. He is involved with a local food pantry in Templeton, California, as well as an organization that advocates for marine life of the area. He looks forward to returning to DePauw in 2021 and continues to be grateful to the university for helping him create what he calls a wonderful career in medicine.
Those interested in learning more about charitable gift annuities or other forms of planned giving may contact Eric Motycka, director of legacy and estate planning, at ericmotycka@depauw.edu or 765-658-4216.