Fall semester is underway, and DePauw's campus is bustling as classes, athletics and activities resume. 
Three students involved in diverse activities across campus share their perspectives. 
From the Ullem Campus Farm, a student shares the unique opportunity to engage in growing fresh produce and creating sustainable agriculture practices in our very own backyard. Student director Seth Brauner '20 handles daily chores and prepares for fall events. "Typically I am harvesting, washing and delivering produce, or working on an independent project such as the hydroponics tank that is in the greenhouse," he says. 
Although the farm is entering the off-season, it will be very busy with many upcoming events. "We are preparing to host the second annual Harvest Festival, with vendors from the community, campus organizations, food, music and games," he says. Students are welcome to get involved at the farm and may volunteer by emailing sustainability@depauw.edu.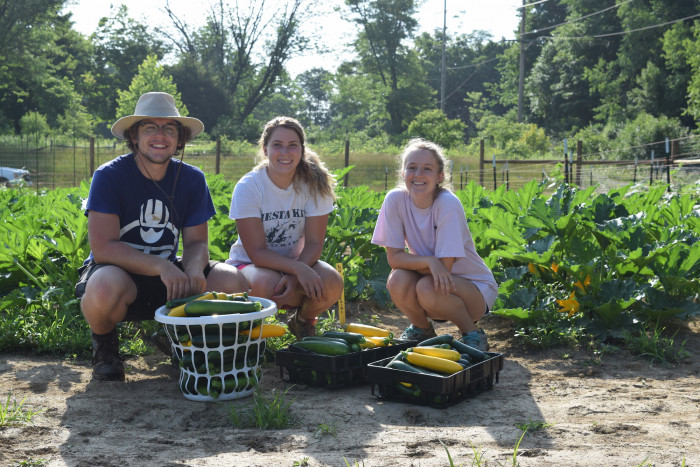 The women's field hockey season is underway, and the team has travelled to Sewannee, Tenn. and Fredericksburg, Va. All that time on the road ensures team members are close, says captain Kelsey Doerr '20.
Despite the rigor of the DePauw student athletes schedule of classes and practice, they still have time to participate in extracurriculars, shares a field hockey athlete. Being a Division III player at DePauw allows flexibility to be involved with many other things on campus in addition to sports – such as Greek life and clubs – while still competing at the collegiate level, adds Doerr.
The teams' goal is to make it to the conference tournament at the end of October.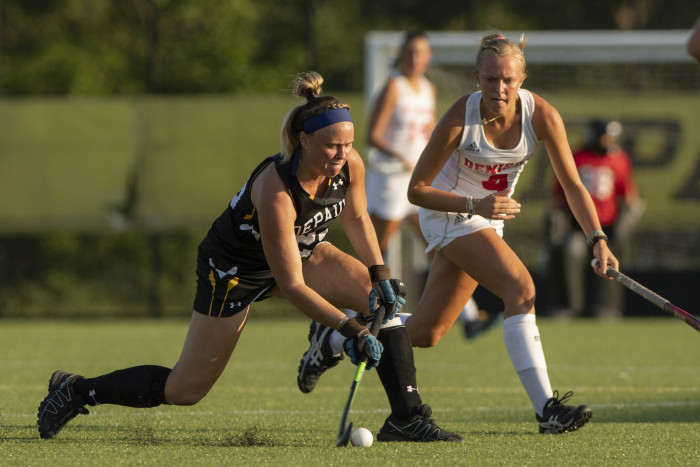 Unique to Greencastle is the Prindle Institute for Ethics, located a mile from campus at the DePauw Nature Park. During fall semester Prindle reading courses are offered, which are "designed to give students an opportunity to take a focused mini-course on a subject or issue that speaks to issues of ethical concern." 
Senior Alex Guest says, "I think it's a unique classroom experience because of the fact that it's not structured around the 'teachers teach and students learn' methods that are traditionally used. I feel this discussion-based course pushed my peers and me to learn in a unique way."  
The distinctive setting of the classroom – around a conference table in the scenic nature park – adds to the learning experience as well. To learn more about Prindle, click here.