Charles Precht '19 has a knack for being in the right place at the right time.
As a first-year student, he was trekking through the Hub – then the campus's principal dining spot – when a recruiter asked if he could talk; she wondered if he might be interested in teaching during the upcoming summer.
"At the time I still knew I wanted to be a teacher of some sort," he says. "I've always known, man, I love teaching. I've known since high school I've wanted to do some kind of teaching. She's like, so we have this teaching opportunity. It's at Tamkang Senior High School."
It was an unpaid internship, she said, but housing was provided. Mentoring too.
"I'm like, this is literally everything I'm looking for," he recalls thinking, and then asked, "Is it close to DePauw? She's like, it's in Taiwan. I'm like, oh, yeah, how far is that? In Greencastle? She says, no. Taiwan. The country. I'm pretty sure at that point I didn't even know what Taiwan was."
She apprised him, and thus began a three-year immersion into international travel for Precht, whose only previous foray outside the United States had been a family fishing trip in rural Canada. With the assistance of DePauw's Kathryn F. Hubbard Center for Student Engagement, Precht has visited 14 countries during his time at the university.
The center helps students find internships and off-campus study opportunities and provides career-development advice. In Precht's case, it provided a grant that enabled him to pay for his flight and eat while in Taiwan. Precht, a Bonner scholar, also received a stipend from the Bonner program, which supports students who are involved in community service.
Though he knew no Mandarin, he spent the summer teaching English to Taiwanese middle and high school students. During a break, he and a friend traveled to Thailand, country No. 2, and then parted ways so Precht could go to Australia, No. 3.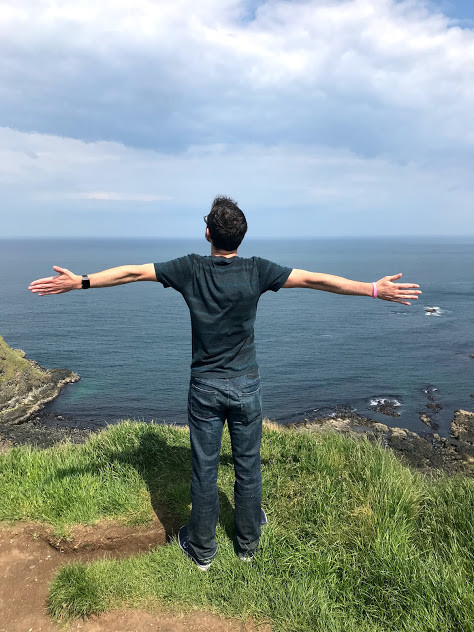 The experience was so positive that Precht applied to repeat it the following summer, between his sophomore and junior years. He again taught in Taiwan and then, on his break, visited Japan, Hong Kong, Macau, South Korea and, for about 10 minutes, North Korea. Countries Nos. 4, 5, 6, 7 and 8.
During his junior year, Precht was recruited to go on a Roman Catholic mission trip during spring break to Trinidad and Tobago, country No. 9. As he flew home, he sat beside another DePauw student who was conversing with Gigi Jennewein, assistant professor of communication and theater.
Jennewein, who just happened to be on the same flight, was lamenting that the student couldn't participate in a May term service course in Northern Ireland. A slot had just opened in the course, in which DePauw students support the organization Peace Players' citywide basketball tournament in Belfast, during which Catholic and Protestant youths play on mixed teams to facilitate understanding.
"I turned my head and I'm like, I'll go!" Precht says.
He applied, was accepted and, a month later, was headed to Ireland and Northern Ireland, countries Nos. 10 and 11. Says Jennewein: "The chance meeting was a win-win. He was a great addition to the May-term course because he was always curious, engaged and positive. Having students with those attributes in class can make all the difference."
As the May term wound down, Precht took advantage of his European location and traveled to Nos. 12 and 13, France and Germany. Later, he and a friend, while attending a fraternity conference in Texas, drove into Mexico. Country No. 14.
"Charles has an amazing story," says David Berque, associate vice president for student academic life, dean of academic life and Hubbard's executive director. "While he had been outside the United States only once when he first came to DePauw, during his time here he has developed a passion for learning about other countries and cultures that is remarkable.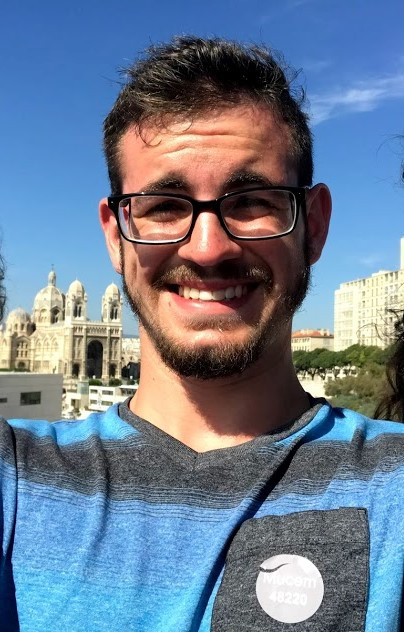 "This is exactly the type of transformation the Hubbard Center loves to see. The center's off-campus study advisers, programs and financial support are designed to open global gateways. However, Charles has exceeded what we might hope for in terms of gaining global experience."
Precht, who is majoring in cellular and molecular biology and minoring in Spanish and biochemistry, is unsure about his post-graduation life. He has applied to several graduate schools but now wonders if he is sufficiently passionate about attending. He also has applied for full-time teaching jobs in Taiwan. And he's still exploring.
"I didn't know I was passionate about traveling until I started doing it," he says. "It's a fever; I just can't get enough of it. And so that's where I'm starting to shift a little bit of my focus."