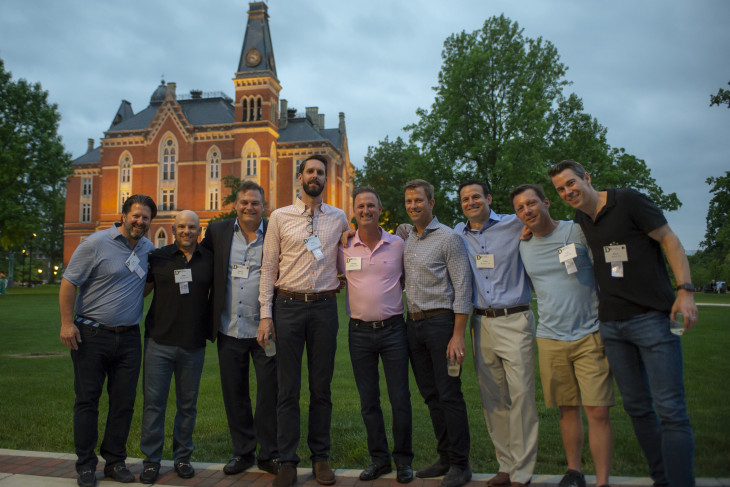 Alumni celebrating on East College Lawn during evening activities at Alumni Reunion Weekend.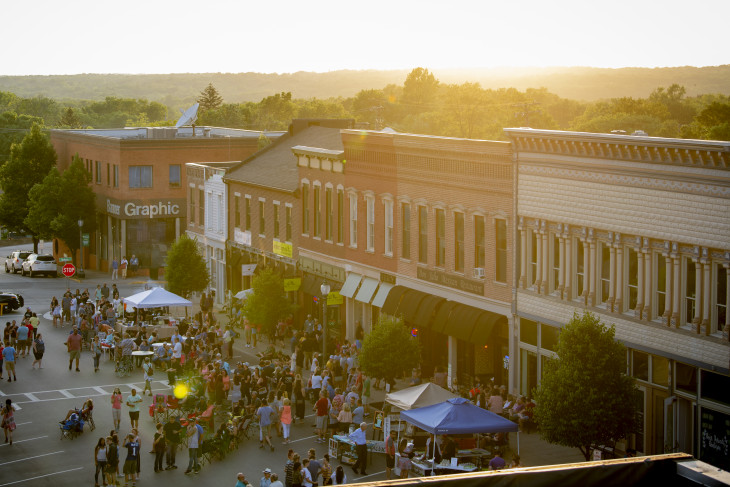 First Friday activities during Alumni Reunion weekend bring alumni and community members alike out to enjoy food, music and local offerings.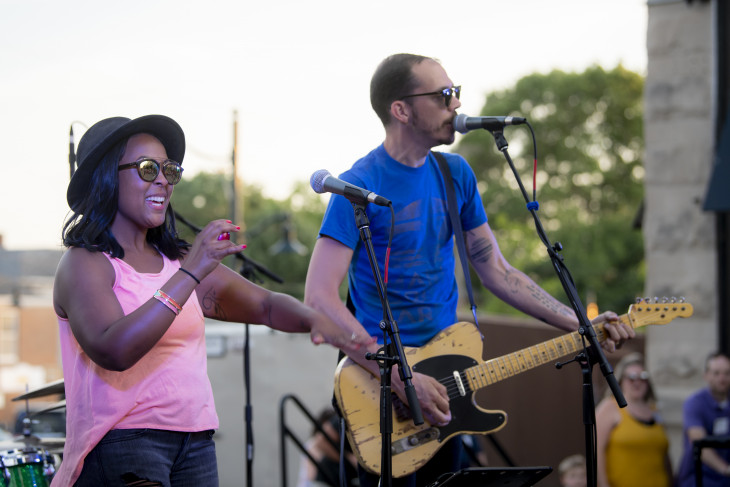 Local band War Radio was the main attraction during First Friday activities at Alumni Reunion Weekend.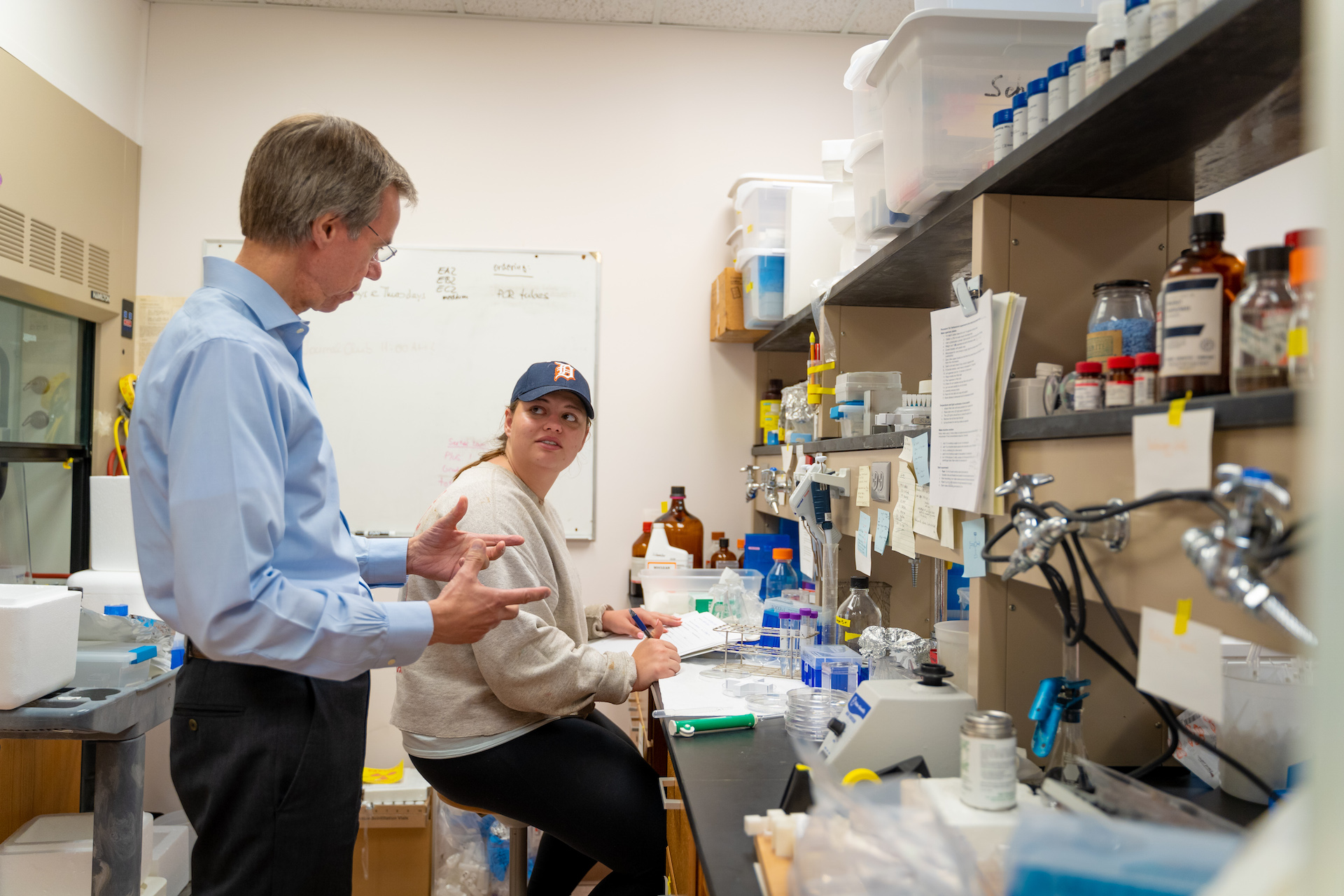 Joel Bottom
Biology professor Henning Schneider is working with students this summer on research about zebrafish, their serotonin receptors and to study nicotine addiction.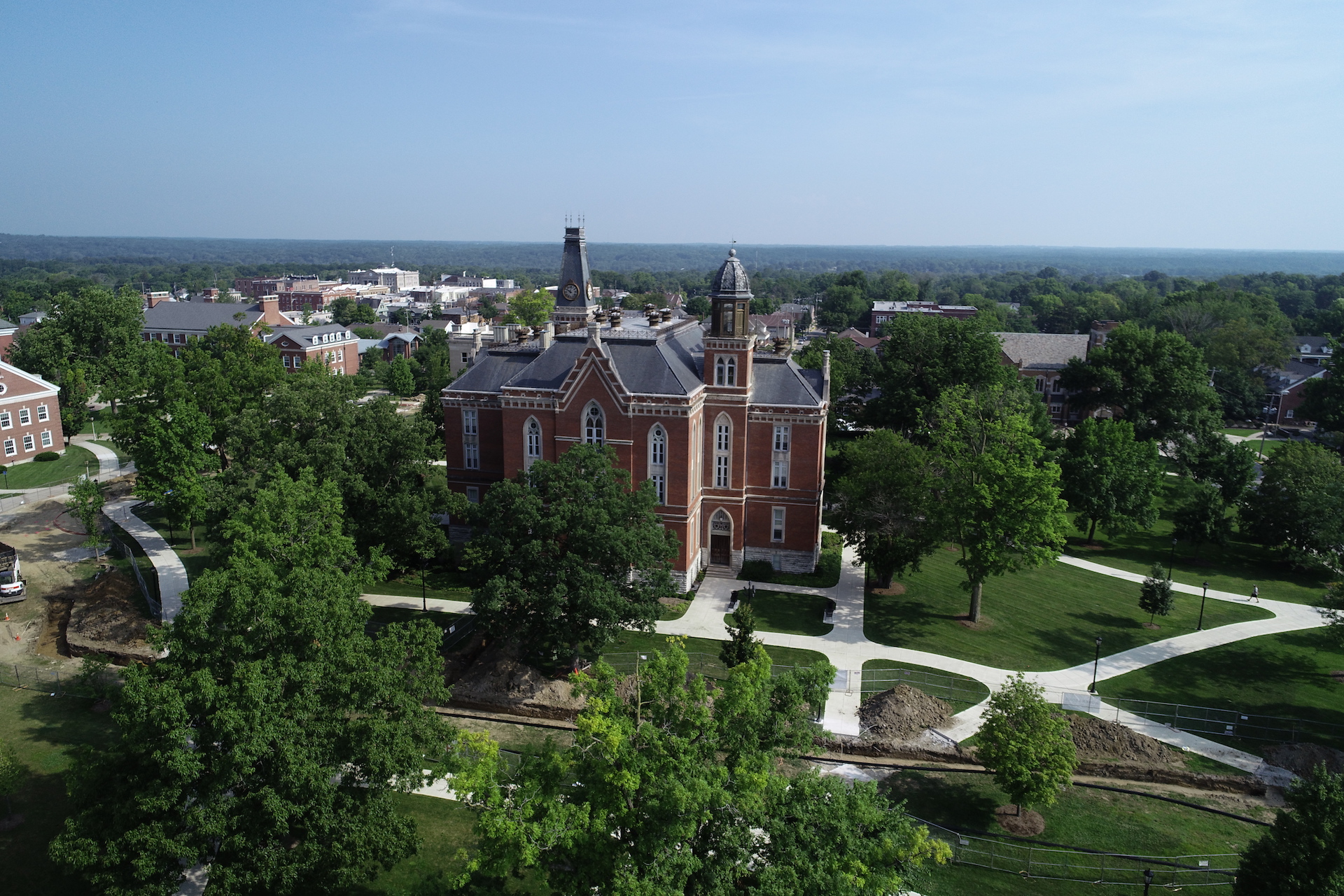 EcoSystems
Construction crews are hard at work this summer working on our Campus Energy Master Plan and Housing Master Plan as well as a conversion of south College Street to extend Burkhart Walk. This summer's CEMP work includes digging trenches to replace aging infrastructure. The new piping network will shrink our greenhouse gas emissions by more than 7,000 tons per year.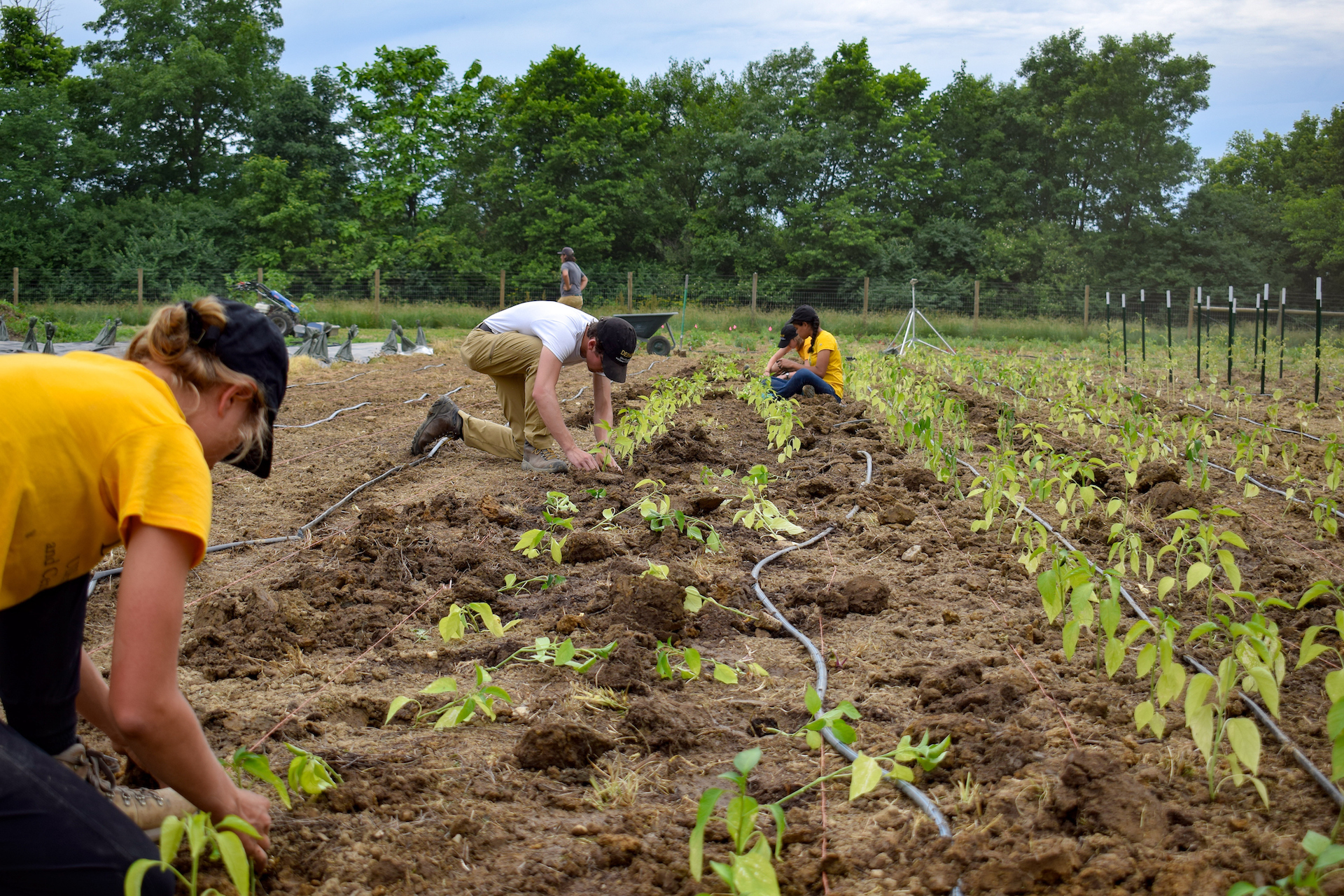 Nathalie Gallegos '20
This summer, the Ullem Campus Farm interns have been growing, harvesting, cleaning and delivering delicious greens and veggies. Last year, Ullem Campus Farm provided 10,000 pounds of fresh produce to Hoover Hall and campus dining last year.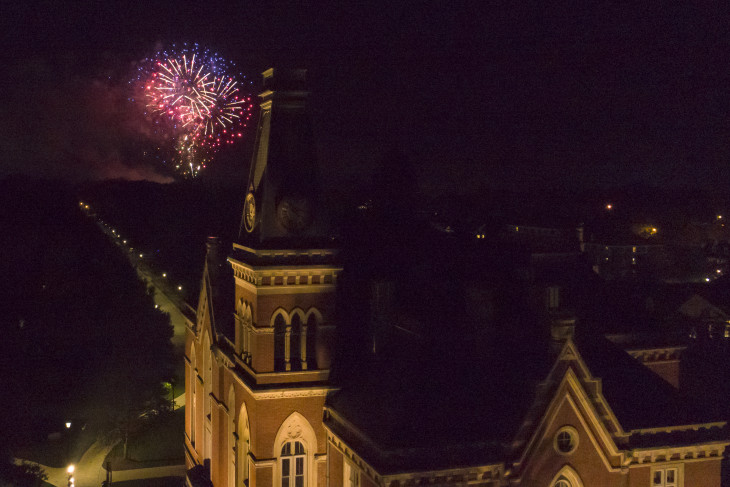 Robe Ann Park hosted Greencastle's Independence Day fireworks, as seen above East College.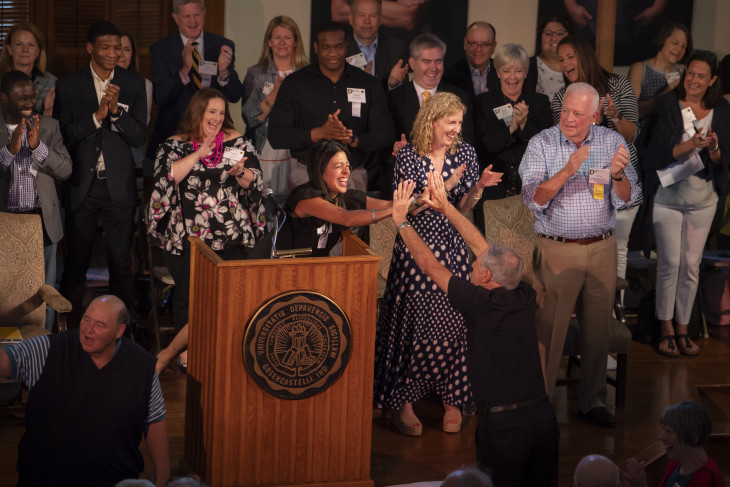 Our alumni continued the celebrations during Alumni Reunion Weekend convocation, held in Meharry Hall.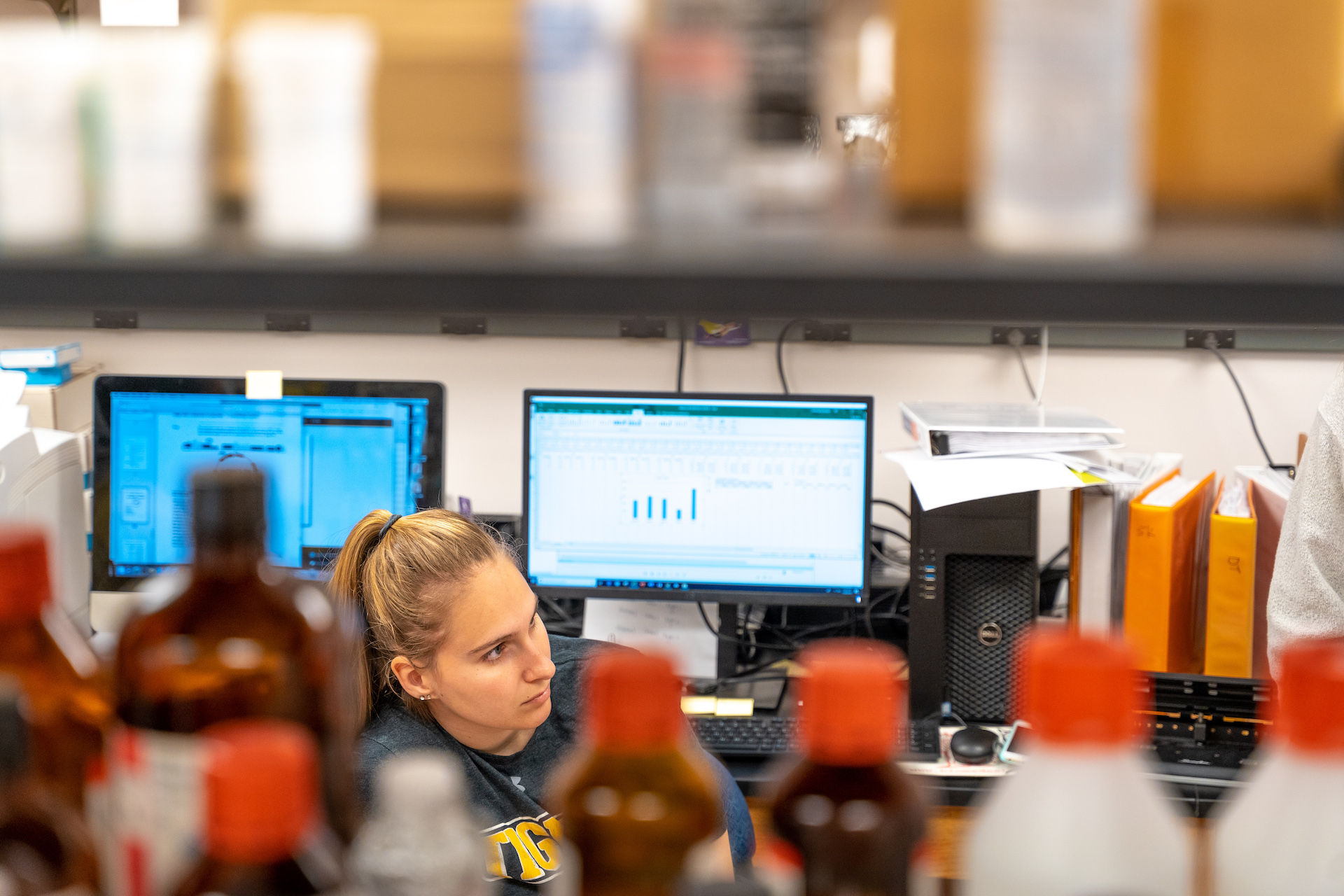 Joel Bottom
There are 27 faculty members, three staff members and 65 students participating in research on campus this summer. Topics range from inequity in health care to machine learning to protein folding and more. Many of those projects are funded through Science Research Fellows, donor research funds and the faculty development program.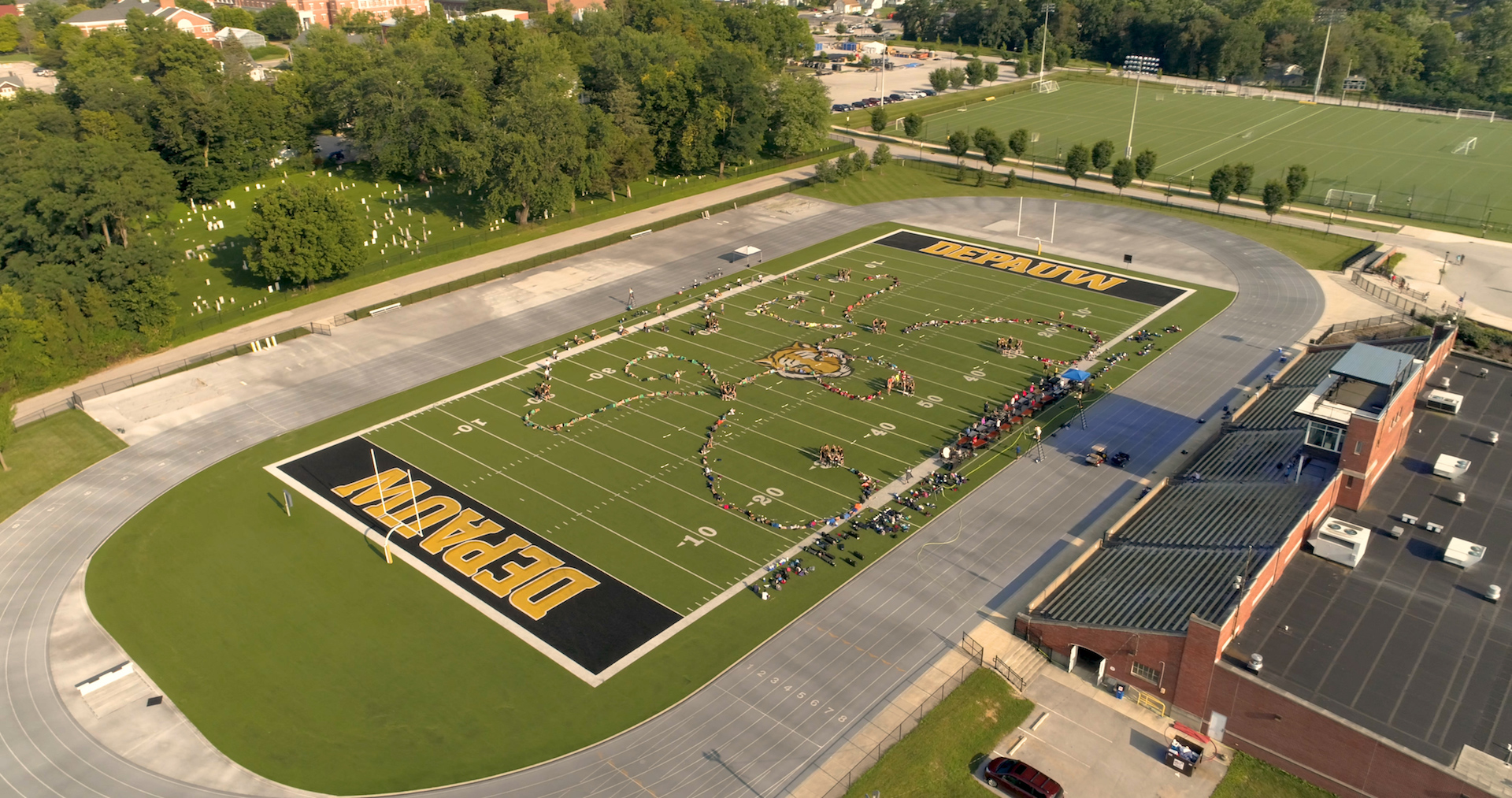 Noah Poynter
DePauw hosts summer camps including programs hosted by athletic teams, local bands and many clubs and organizations. A visiting band is practicing on Nick Mourouzis Field at Blackstock stadium.