DePauw Nature Park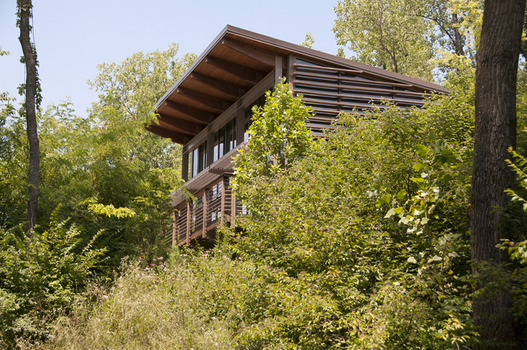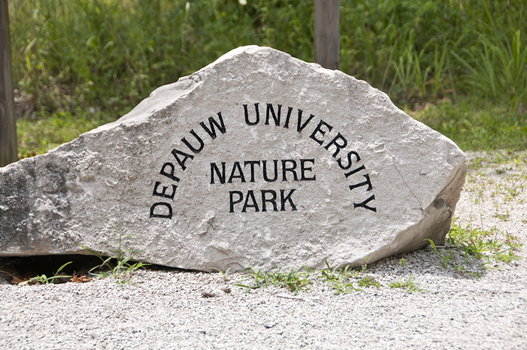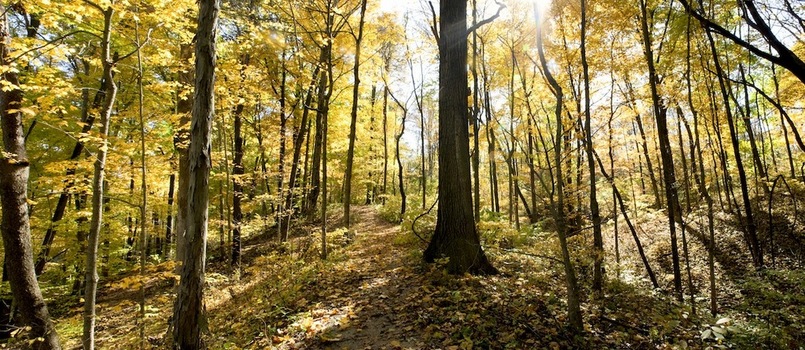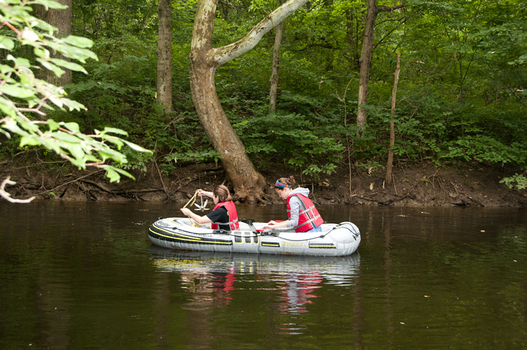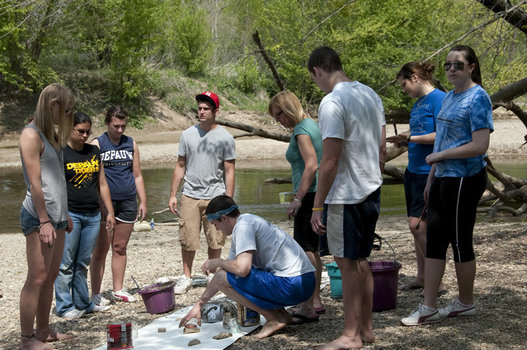 The DePauw Nature Park consists of 520 acres of forest, fields, and abandoned limestone quarry. Hanson Aggregates donated most of the land for the park to DePauw in 2003. DePauw purchased adjacent acreage.
General park information
The DePauw Nature Park was the site of an active limestone quarry from 1917 to 1977. The limestone rock began forming 350 million years ago from the remains of animals living on the bottom of an inland sea that covered this region.
Mission statement and management intent
The University is committed to the ecological restoration and stewardship of the Nature Park to serve the purposes of education, research, reflection and recreation for members of the University and neighboring communities.
Park amenities
The park has 10 miles of walking trails, a primitive campground, and an outdoor classroom. Click here for a trail map and trail lengths. There are connecting trails that link the main campus and the Nature Park.
The Nature Park is home to the Janet Prindle Institute of Ethics, the Ian and Mimi Roland Welcome and Activities Center, the Manning Environmental Field Station, and the James and Sue Bartlett Reflection Center.
Planning of events and use of the Nature Park venues should take into consideration the unique characteristics of the Park environment. We have guidelines for use to ensure everyone's safe and rewarding use of the Park. .Please use the links on this web site to learn about the resources and opportunities at the Nature Park.
Contact the Park staff to plan events in advance and learn more about the available resources.
Resources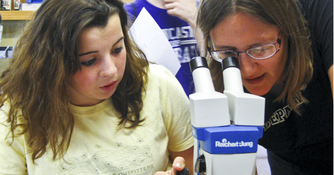 Resources for School Teachers
Quarry Explorers, a science curriculum for school groups visiting the Nature Park, written by Stacie Stoffregen.
Read More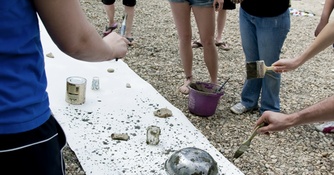 Research Project Form
Faculty, staff, and students: Please complete a research project form when you are planning research projects at the Nature Park.
Read More