President D. Mark McCoy
A biography of DePauw's 20th President.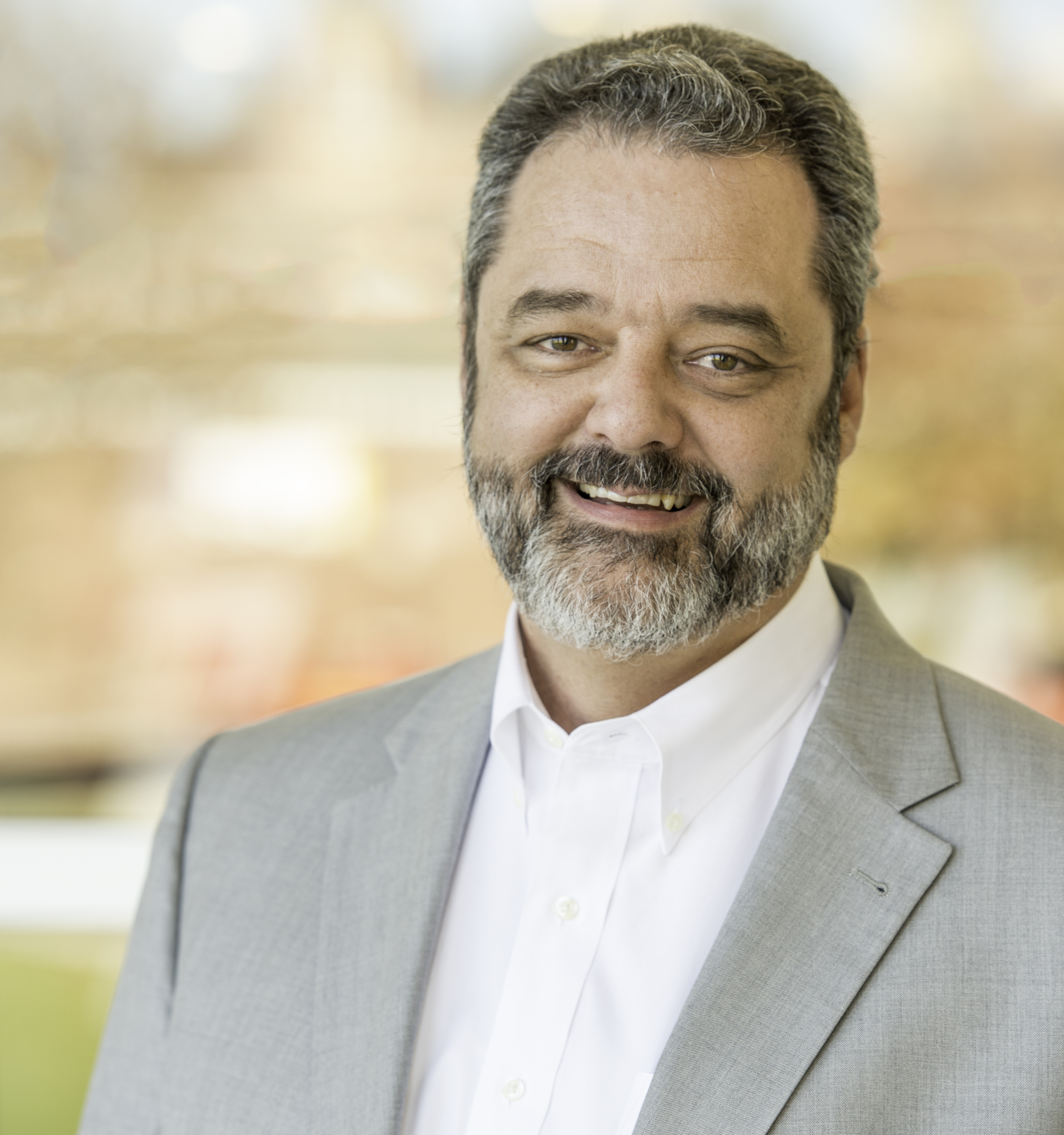 D. Mark McCoy was appointed DePauw University's twentieth president on March 7, 2016, and began his term on July 1, 2016.
The product of two national searches, as dean in 2011 and as president in 2016, he served as dean of the DePauw University School of Music from 2011-2016. In his five years of leadership, the School of Music completely reinvented itself—launching the bold 21st-Century Musician Initiative, a complete re-imagining of the modern-day music school. During his tenure, the music school attracted the largest first-year class in its history, doubled annual audiences, raised $23.5 million, and drew national attention to an innovative restructuring of music programs in higher education.
To address the changing landscape that schools of music (and liberal arts institutions) face, McCoy assembled a diverse and national panel of leaders, authors, composers and performers into a board chaired by internationally renowned cellist Yo-Yo Ma to examine the world of higher education in music. McCoy led three years of faculty discussions that led to a complete curricular overhaul, a new focus on 21st Century musical skills, increased globalization of the music school and abundant contact with change agents and successful musicians.
McCoy has been committed to building upon the traditional bonds shared by DePauw and Greencastle, embodied, in part, by the opening of Music on the Square, a venue in the heart of Greencastle's courthouse square which offers music instruction for local students and performances that are open to all.
With degrees from Shepherd College, the Peabody Conservatory of Johns Hopkins University and Texas Tech University, McCoy has taught at the primary, secondary, undergraduate and graduate levels. His diverse educational background makes him a firm believer in and product of both the professional school and the liberal arts tradition. A first-generation college student, he is acutely aware of the impact access to America's finest educational opportunities can have.
As a conductor, Dr. McCoy has performed around the world with a 2005 debut at Carnegie Hall. He has composed a symphony, an opera, operettas, musicals, and many chamber works and is currently revising his novel, Curtain Music, concerning the relationship of Brahms and the Schumanns.
Inducted into Pi Kappa Lambda National Music Honor Society, Phi Kappa Phi multidisciplinary honor society and Phi Beta Mu, Dr. McCoy was honored as National Arts Associate by Sigma Alpha Iota International Music Fraternity. McCoy is a contributor for the National Association of Schools of Music and served on the National Commission on Accreditation. He is listed in Who's Who Among America's Teachers, Who's Who in Collegiate Faculty and the International Who's Who in Music and Musicians. Shepherd University named a hall on in his honor. He has been selected for several executive leadership development programs and has completed additional executive education coursework at the Kennedy School at Harvard.
Dr. McCoy's wife, Lisa, is a former teacher in Greencastle who serves on the Putnam County Library Board and Greencastle Civic League. They are the parents of preteen triplet daughters, Hadley, Savannah and Madison. The family is a collection of avid readers, musicians, travelers and seekers of ways to positively influence their community.