The Media Wall of Fame
DePauw University and the PCCM annually honor alumni for their contributions to the Media.
John McWethy '69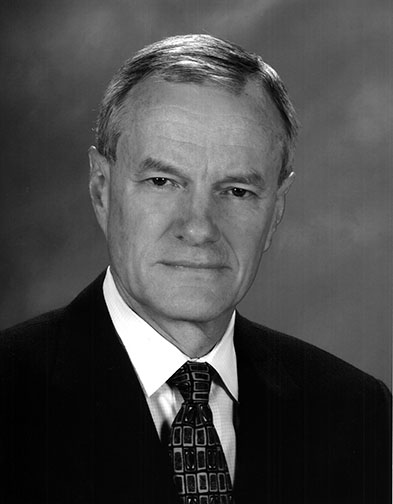 John McWethy '69 believed that the word "why" is "the most powerful word in the English language" and a driving force in journalism. During a commencement address at DePauw University in 2003, he said: "All institutions, all endeavors, all relationships are improved by a good scrubbing using the word 'why.' In democracy it is the question we must all constantly be asking our government and our leaders. It is not unpatriotic to question the government; it is unpatriotic not to." Beginning with his time as a reporter at The DePauw and throughout his career, McWethy would apply this
principle while covering stories from Oklahoma City to Antarctica, through two dozen wars and fifty countries.
After graduating from DePauw University in 1969, McWethy earned a master's degree from Columbia University's School of Journalism. In 1973 he went to work as a reporter for U.S. News & World Report, where he stayed until 1976. He spent his last two years as chief White House correspondent for the magazine.

McWethy joined ABC News in 1979 as chief Pentagon correspondent and was immediately tasked with covering the Iran hostage crisis and the Soviet invasion of Afghanistan. Though much of his focus was on national security and diplomacy, McWethy's stories also included terrorism, espionage and intelligence matters. In 1984 McWethy was named ABC's chief national security correspondent.

Over 27 years with ABC some highlights of his reporting include all five historic meetings between President Reagan and Soviet leader Mikhail Gorbachev, the Iran-Contra affair, the U.S. invasions of Grenada and Panama and Israel's invasion of Lebanon. McWethy
reported on the air war over Kosovo and the India-Pakistan conflict. He spent months in Bosnia before and after American troops arrived and visited Liberia when the U.S. Embassy was under siege. Other areas from which he filed stories included Haiti, Somalia,
Mozambique, Russia and the Middle East.

McWethy was at the Pentagon on Sept. 11, 2001, when the building was struck by an American Airlines passenger plane. Shortly thereafter he traveled to Tora Bora in Afghanistan to cover U.S. special operations teams as they searched for Osama bin Laden. One of his last major stories involved the reporting and treatment of PTSD in the military.

At his funeral in 2008, ABC News president David Westin said that John McWethy "represented the very best of ABC News. He was one of those very rare reporters who knew his beat better than anyone and had developed more sources than anyone, and yet kept his
objectivity."
McWethy received at least five national Emmy Awards for his participation in "World News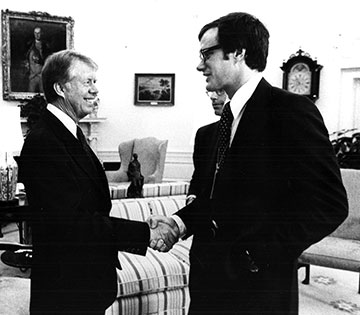 Tonight" coverage of Sept. 11, 2001, ABC News' millennium coverage, and individual reporting on Ross Perot, the Persian Gulf War and the Soviet military. He also received an
Alfred I. duPont-Columbia Award, an Overseas Press Club Award and other honors. In 2003 he received the McNaughton Medal from DePauw University. This award honors the memory and commitment to public service of 1942 DePauw graduate John McNaughton.
See the complete listing of Media Wall of Fame recipients here.