Speakers Series
The Pulliam Center for Contemporary Media and DePauw's Media Fellows Program sponsor an ongoing Speakers Series which highlights various aspects of the media while also giving our students the chance to interact with working professionals and experts. These events are free and open to the public.
rECENT SPEAKERS

Indira Lakshmanan
Washington Columnist, The Boston Globe
Newmark Chair for Journalism Ethics
at the Poynter Institute
Monday, November 13, 2017

Bill Rasmussen '54
Founder of ESPN
Week in Residence
November 6-10, 2017

Steve Key
Executive Director, The Hoosier State
Press Association
"Indiana's Public Access Laws: What's
Out There?""
October 23, 2017

Lisa Frazier Page
Former Washington Post Reporter and
Editor, and Best-Selling Author
"Giving Them A Voice,
Lessons from Three Urban Doctors, A Civil
Rights Hero, and School Choice Activist"
Monday, October 9, 2017

Sara Quinn
President, Society for News Design
Fall, 2017 Kilgore Counselor
September 26-30, 2017

Joseph P. Kolina '75
Exec. Producer, NBC Universal, Chicago
Fall, 2017 McWethy Counselor
September 17-21, 2017

Craig Silverman
Media Editor, BuzzFeed
"Fake News, Real Consequences"
7:00 p.m. in Watson Forum
Thursday, September 14, 2017

Jill Frederickson '92
Vice President, SportsCenter &
News Editorial Operations
ESPN
"The Value of a Liberal Arts Education"
Wednesday, April 26, 2017

Brian Harvey '94
Development Executive, Amazon Studios
"A Conversation with Brian Harvey '94"
Thursday, April 13, 2017

Larry Krutchik
Senior VP of Public Affairs
Hill+Knowlton Strategies
Los Angeles, CA
"5 Things every Graduate Needs to
Know About Public Relations"

David Dietz '11, Bess Evans '07 and
Duncan Wolfe '11
"From Iowa to the White House: Our Time
with President Barack Obama"
Monday, March 20, 2017

Miranda Spivack, Jared Jernagan,
Tony Fargo and Luke Britt
"Keeping the Door Open: Fighting for
Public Transparency"
Sponsored by the Greencastle League
of Women Voters and the Pulliam Center
for Contemporary Media
Tuesday, March 14, 2017

Ruben Castaneda
US News and World Report
"A Tale of Journalism, Addiction
and Redemption"
Thursday, February 16, 2017

Kate Domaille
Visiting Professor
IES Study Abroad, London
"Censored: What The British
Could Not See"
and
"Findina a Global Audience for
European Cinema"
Wednesday, October 26, and
Thursday, October 27, 2016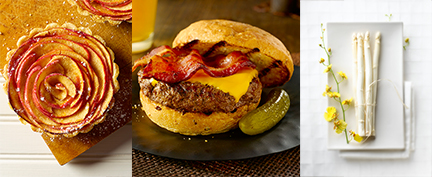 Joe Lavine
Photographer, Master of Light, Educator
Profoto US
"The Business of Photography"
Wednesday, October 26, 2016

Ben C. Solomon '10
Pulitzer Prize-winning video journalist
The New York Times
"Conflict and War Journalism in the Digital Age"


---



JOhn fortt
CNBC




Ann Helen petersen
Buzzfeed news




Mike Sear
teamworks media


Graham James
Spotify

MIranda spivack
Pulliam distinguished professor

Larry Krutchik
Hill+KNowlton Strategies

Brian Lamb
C-SPAN Founder

Drew Powell '98
TV and Film Actor

Dr. Lisa M. Pratt
Chair, NASA Mars Exploration Analysis Group

Candy Crowley
CNN Chief Political Correspondent

Bill Rasmussen '54
ESPN Founder

Chinonye Chukwu '07
Writer, Film Director
View the complete list of past speakers from Fall 1996 through Spring, 2017