Information for Prospective Students
IMAGINE A LIFE OF MUSIC
As one of the first schools of music in the nation, DePauw challenges students to collaborate with other artists as well as challenge themselves intellectually and musically in a personalized and nurturing setting.
Audition Now
ALUMNI PROFILE:
ANNA LOUISE MARTIN '20
"DePauw University School of Music has equipped me with the
relationships and knowledge needed to develop a career in music in the 21st century. I have learned to think outside of the box and examine the many ways that a liberal arts education can benefit the interdisciplinary career I plan to have in the future. I came to DePauw with a passion for music and am leaving with the support and skills needed to make my dreams a reality."
Degree/Major: Bachelor of Music in vocal performance with a business emphasis
Hometown: Lake Oswego, Oregon
Opportunities: First-year mentor, head house manager for the Green Center for the Performing Arts, admission ambassador, DePauwcapella, Alpha Chi Omega sorority
After DePauw: Eastman School of Music to study vocal performance and literature
Opportunities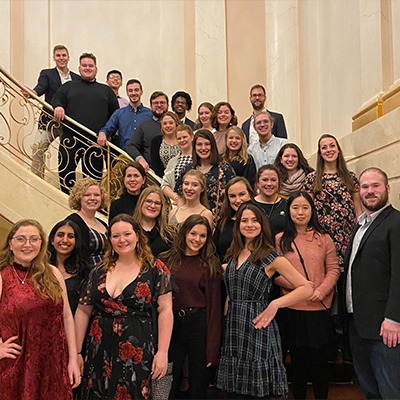 Spend a semester abroad or participate in a Winter Term ensemble tour.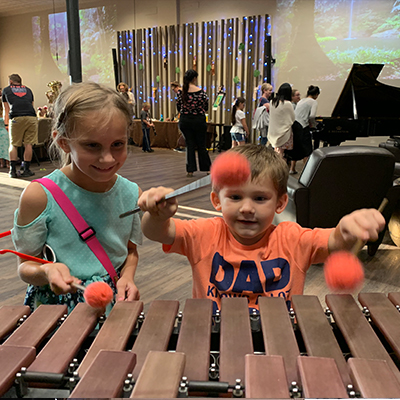 Teach in the Community Music Program and participate in community engagement activities.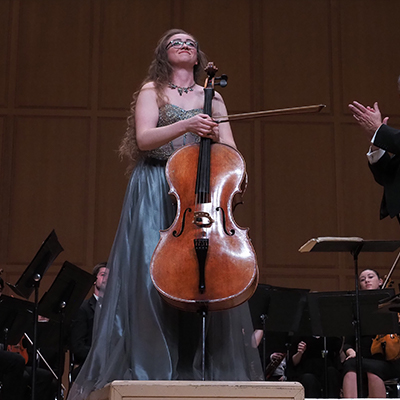 Audition for the annual concerto competition.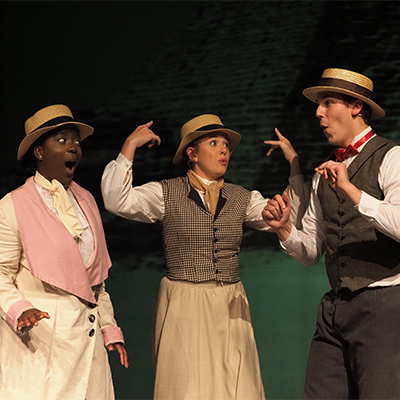 Perform in fully-staged operas and musicals, such as "A Gentleman's Guide to Love and Murder" or  "Hansel and Gretel."
Financial Aid
Any high school senior who completes an application to DePauw University and the audition for the DePauw University School of Music will receive a $1,000 Scholarship called the "Flummerfelt Award." Learn more about this award and others!
Learn More
Degrees and CLA
DEGREES AND AREAS OF STUDY
The School of Music offers several degree options so students can tailor their education to match their level of interest and career goals. All students receive careful and close advising from faculty members in order to choose the program that best suits their needs.
COLLEGE OF LIBERAL ARTS MUSICIANS
Nearly 300 students in the College of Liberal Arts are involved in the School of Music each year through participation in large ensembles, individual applied music lessons, dance instruction, and music courses.