About Us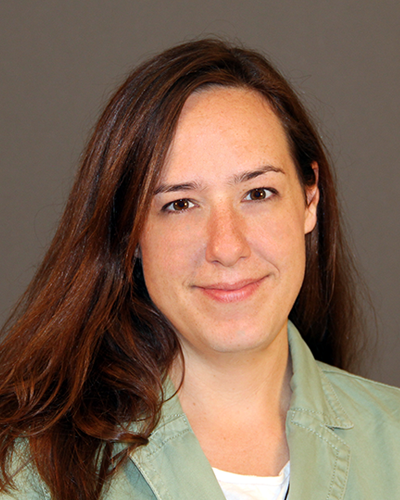 Kate Knaul
Associate Dean of Undergraduate Research & Fellowships
(765) 658-4371, kknaul@depauw.edu, Julian 254
A long time collaborative and experiential educator, Kate believes strongly in supporting others as they discover their passions and engage in the world around them. While her day to day work varies, the underpinning value is to support others' growth and development, personally, academically and professionally.
In her 16 years at DePauw, Kate has been responsible for overseeing off-campus study, international student advising, short-term academic programs, and nationally competitive fellowships. She is now leading the development of the inaugural Asher Office of Undergraduate Research, Scholarship & Creative Activity.
Kate was part of the creation of the Hubbard Center for Student Engagement, leading the development of its mission and organizational development as well as managing its financial and administrative operations. She's advised students at DePauw, and previously at Washington & Lee University, on internship, off-campus study, service and fellowship opportunities that contribute to their academic and professional aspirations. Her first professional position after college was at the Boston Community Foundation in areas of education and immigrant community support.
Kate currently serves as chair of the Scholarship and Educational Advancement Committee at the Putnam County Community Foundation and has participated in the Foundations' Scholarship and Education Task Force. She is active in the community as member and past-president of The Greencastle Civic League, as a Girl Scout troop leader, a past member and steering committee member of 100 Women Who Care of Putnam County, and a past member of the Greencastle Rotary Club.
Her life's work stems from family values of service to others and education, as well as a profoundly transformative experience studying abroad in France with a Rotary Foundation Scholarship between high school and college. Kate holds a bachelor's degree in anthropology from Hamilton College and a master's degree in international education from the School for International Training.
Affiliated Staff
Ted Bitner
Lee G. Hall Distinguished Visiting Professor of Psychology and Neuroscience and
Scientific Research Coordinator in the Janet Prindle Institute for Ethics
(765) 658-4004, tedbitner@depauw.edu