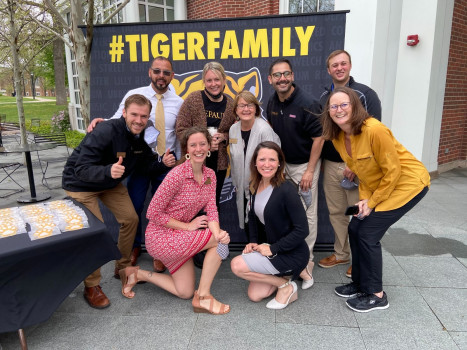 Parents: Help your child discover their Gold Within at DePauw University.
Dear Prospective Parents,
We know the college search can be an overwhelming and intimidating process. There are more college options than ever before and helping your child find the right fit is a massive undertaking. At DePauw, we simplify the process by committing to your child's success. That means small class sizes, close relationships with professors, access to mentors, high caliber co-curricular experiences, professional development opportunities, amazing study abroad opportunities, and the personalized attention that comes from a top tier liberal arts education.
On top of our incredible programs and offerings, our graduates are also falling in the top 7% of salary ranges for university graduates for lifetime earnings, so you can rest assured that DePauw offers one of the highest returns on your educational investment no matter what you choose to study. DePauw's admission team can't wait to work with you through the application process, and we promise to be with you every step of the way as you navigate the college search!
Sincerely,
DePauw Admissions Team
The College Search - What You Should Know
1. Introducing Yourself to Your Child's Admission Counselor
Admission counselors wear a lot of hats, but their principal responsibility is to meet with you and your child and guide them through the admission process. They are experts in all things DePauw, and they want to help simplify the college search and application process, so introducing yourself to your child's admission counselor can go a long way.
2. Scheduling A Visit
We are open for safe campus visits and would be happy to host your group or individual students on campus. Take a look at our current in-person and virtual visit opportunities. Do you have a student who has visited campus but still wants to connect virtually with faculty, staff and/or current students? Let us help arrange a zoom meeting.
3. Questions to Ponder in Your College Search
What kind of atmosphere do you want your future college to have?
What community values or beliefs are important to you?
What's the first thing that comes to mind when you think "perfect college fit?"
What does the wrong college look like? Is there anything you know you definitely don't want?
What information do you need or would like to know more before submitting your application?
4. Financing a DePauw Education
#10 Best Value Schools in the Country (BestValueSchools.org)
2nd Lowest Student Debt in Indiana (LendEDU)
5. Return on Investment
#1 Private Liberal Arts School in Indiana (U.S. News & World Report)
#4 Nationally for Number of Students Studying Abroad (Open Doors)
#47 National Ranked Liberal Arts University
84% 4-year graduation rate
97% placement within six months of graduation
90% medical school placement rate with a 3.60 GPA and 80th percentile on the MCAT
80% law school acceptance rate
Top 7% Lifetime Earnings (Georgetown University Center on Education and the Workforce)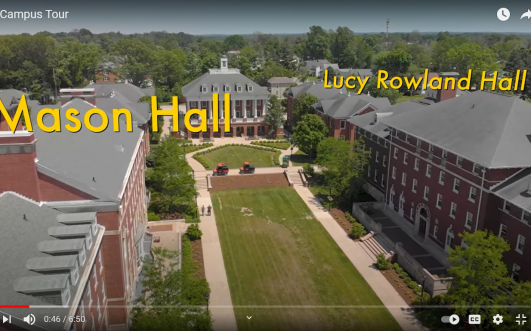 While DePauw is best experienced live, we want to provide opportunities for you to see campus virtually. In the link above, you can explore DePauw from an overhead view.
Campus Tour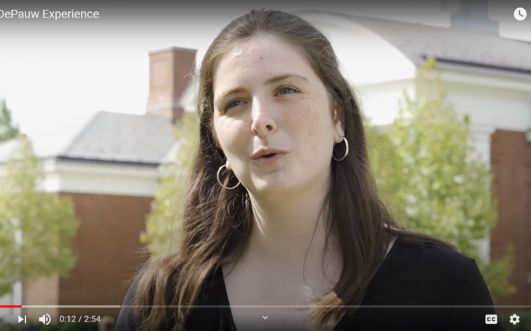 Hear from current and former students about what made DePauw such a special place for them to learn and grow!
My DePauw Experience
Parents: Please check back regularly for updates on all things DePauw Admission & Aid. If you haven't done so already please join our bi-monthly newsletter to receive additional information on the 1st and 15th of each month.