J.R. Foster '02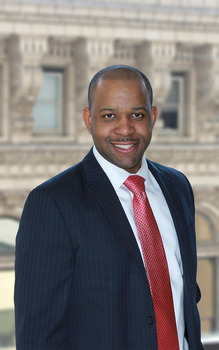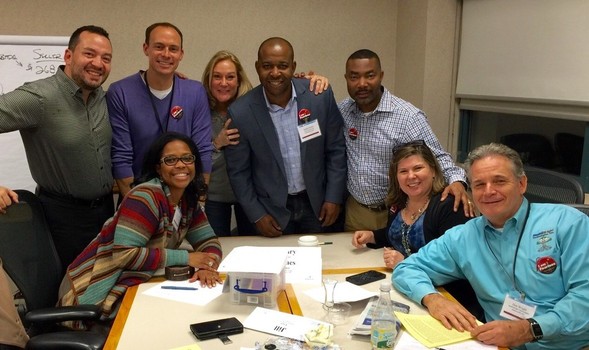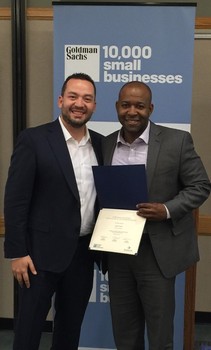 J.R. Foster '02 is giving back for the network, community he found at DePauw
J.R. Foster '02 is a big believer in his network. He's been the beneficiary of mentoring relationships with DePauw faculty and alumni. Now he's focused on giving back to make possible for students and young alumni the same opportunities he enjoyed.
J.R. serves on the Alumni Association Board of Directors and is active in helping students and young alumni through his generous financial support for The Fund for DePauw and with his time and expertise.
J.R. says, "Volunteering is the most important thing I do aside from my company, my family and my faith. I am fortunate that so many people gave their time and energy to help me succeed. DePauw is at the top of the list in terms of my giving back. Almost everything I do, DePauw has a big part in it."
Faculty members were important in challenging J.R. and helping him grow. He said, "Mac Dixon-Fyle made me strive to be the best version of me as a student and young man. Cynthia O-Dell was also a great person, from whom increased my love of art."
J.R. was recruited to DePauw as a student-athlete and went on to earn induction into the University's Athletics Hall of Fame. A cherished memory for J.R. was earning the right to compete for DePauw and being able to do so in front of his parents and sisters. His mother never missed a single soccer game throughout J.R.'s college years and his dad made most.
In addition to his family, J.R. emphasizes the importance of community at DePauw. J.R. says, "Being a first-generation college student, I didn't know what I was going to experience in college. Being in a fraternity was new – I grew up with sisters, so having a community of like-minded brothers was exciting. But the DePauw community, across decades of alumni, showed me that despite different backgrounds we all share a commonality and a belief in the power of this place."
Building on thoughts of community, J.R. says, "The DePauw network is key to the whole experience. People are willing to give a helping hand to whatever your cause is. I've had a lot of alumni help me along my way. So I was glad that a Management Fellow student reached out to me when I was working at Lehman Brothers. I was able to help him get an internship as a student and now he's doing business with me as an alum."
J.R. Foster is CEO of Cincinnati-based commercial real estate firm Robert Louis Group and Robert Louis Capital.