Nick Horvath's DePauw Experiences Taught Him to Reach High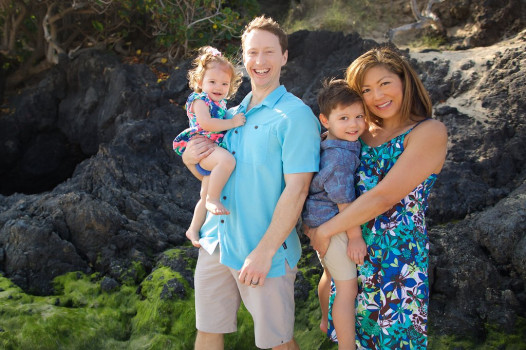 With a DePauw major in computer science and minor in mathematics, Nicholas J. Horvath '01 has built a successful career in the computer software industry. Upon graduation, Nick moved to Seattle for a job with Microsoft Corp, starting as a software test engineer for MSN Premium and now working as a principal engineering manager in Microsoft's HoloLens and Windows Mixed Reality Division.
Rigorous computer science courses with professor David Berque among others provided Nick the knowledge and skills that prepared him for his profession. He emphasizes, however, the distinctive qualities of the DePauw liberal arts experience, which have given him tremendous advantages in all aspects of his life. He points specifically to the university's small class sizes, faculty members who truly challenged him and courses as diverse as philosophy and oceanography. These academic experiences taught him to use varied approaches in his thinking and to become a well-rounded person.
Nick's cocurricular activities at DePauw also made a lasting impact on his way of life. His years as a member of the DePauw baseball team, he says, reinforced his love of physical fitness and outdoors activities. Recently, he scaled the summit of Mount Rainier, the highest mountain of the Cascade Range of the Pacific Northwest. Married since 2011, Nick and wife Holly Miyamoto Horvath are parents to two young children: Nolan, 4, and Lucy, 2. The Horvath family, along with their dog, take regular hikes to enjoy nature as often as possible.
With his busy career and family life, Nick doesn't think of his college years on a regular basis, but he finds ways to stay engaged through his loyal support and service to DePauw. He has made annual gifts to the university for 14 years. His and Holly's leadership-level annual gifts provide the Horvath Fund for DePauw Scholarship awarded to John Samuel Ward '19, an economics and history double major from Chicago. Nick says he feels compelled to give back to his alma mater because he recognizes he probably could not have attended DePauw were it not for the support of alumni before him. Thanks to Nick's multi-year commitment and a one-to-one match from his employer, Microsoft, Nick's support keeps a DePauw education accessible to deserving students.
Nick also stays connected through DePauw's legendary alumni social and professional network, particularly those in his fraternity, Phi Delta Theta. He has served as a point of contact for DePauw alumni visiting Seattle, and Nick and his kids regularly attend the Monon Bell telecast parties hosted by friends Nathan M. Moch '03 and Jessica Olson Moch '02. These interactions, thousands of miles away, remind Nick Horvath of his years in Greencastle, surrounded by intelligent, incredibly hard-working people whose Midwestern friendliness created a camaraderie he says he will always cherish.