Troy Montigney '09 Champions College Access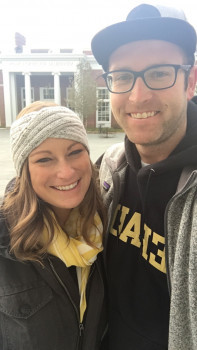 Troy Montigney '09 has made a career in supporting college access for young people. He graduated from DePauw in 2009 with a degree in communication and now works as executive director of the Indiana Education Savings Authority, overseeing the state's CollegeChoice 529 Plans, a tax-advantaged investing program that helps individuals and families save money for higher education expenses. "In large part because I'm an only child, but also due to DePauw's generous merit aid, I was fortunate to graduate from college with no debt," Troy says. "Through my work with CollegeChoice 529, I have the privilege of helping people finance education, and hopefully begin life with the same advantage of fewer or no student loans."
Troy is passionate about his DePauw experience and making such an education accessible and available for other students. He serves as a volunteer on the Class of 2009 reunion committee and has made a financial contribution to DePauw every year since his graduation, qualifying him for the Loyalty Society. In recent years, he has also volunteered for Management Fellows workshops and DePauw Dialogue, the university's annual one-day series focused on creating a more inclusive community.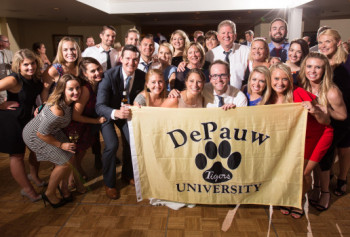 "In every way, DePauw laid the foundation for what I hope has been and will continue to be a lifetime of 'uncommon success,'" Troy says. "Giving some of my time and resources back so it can be even better and more vibrant for each successive generation of students is the least I can do."
When he thinks about his academic experience at DePauw, Troy credits two classes in particular with igniting his passion for politics and government: Ken Bode's "The Life & Times of William Jefferson Clinton" and Dave Bohmer's "People & Politics." He also credits his advisor, Professor of Communication Jen Adams, as a major influence, teaching the first and last communication courses he took at DePauw.
Cocurricular activities are some of Troy's fondest memories and most influential experiences from his DePauw years. "Over my sophomore year Winter Term, I traveled with four fraternity brothers to Europe to film a documentary. We hit Paris, Rome, Amsterdam, Munich, Prague and Berlin," he says, noting the experience was so transformative that he regrets not spending an entire semester abroad.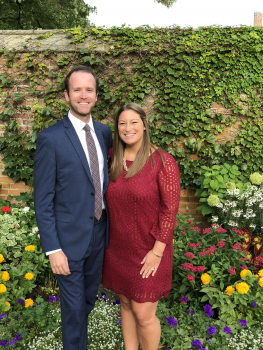 Troy says a 7-9 a.m. Saturday morning show on WGRE radio and his five semesters on the staff of The DePauw newspaper stand out in his memory the most. "The people on staff at The DePauw were some of the most dynamic and witty people I've ever worked with. We meshed so well that many of us lived together in a Hanna St. duplex my senior year – a mix of juniors and seniors, Greek affiliates and independents in a place we called 'the DePlex.'"
Troy and his wife Sara celebrated their first wedding anniversary in September 2018 with a family lake weekend, and will welcome their first child in May 2019. The couple took a trip to Key West in November to celebrate their transition into parenthood. "We love to travel together to new places, try new restaurants and bars and do anything that combines the two," Troy says. "Some of our most memorable trips have been to Charleston and Kiawah Island, S.C., Sedona, Ariz., & New Orleans." Troy looks forward to returning to DePauw for Alumni Reunion Weekend June 6-9, 2019, with Sara and their daughter.