The Rugby World in the Professional Era Includes Chapter by Prof. Bob Dewey
May 18, 2017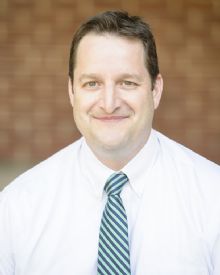 Robert F. Dewey, associate professor of history at DePauw University, contributes a chapter to The Rugby World in the Professional Era. The book, published by Routledge, is edited by John Nauright, Tony Collins and is paer of the Routledge Research in Sport, Culture and Society series.
Dr. Dewey's chapter is titled "The Impact of the Professional Era on Pacific Islands Rugby." Like many of those in the collection, it expands upon research presented at a conference held in England in conjunction with the 2015 Rugby World Cup. The DePauw professor analyzes the challenges posed by professionalism for rugby officials and players in Fiji, Tonga and Samoa with an emphasis on player migrations overseas. His work is particularly critical of the ways that the Pacific Islands must engage "World Rugby power structures that speak the language of the global but remain embedded in the national, hegemonic and neo-colonial interests of its most powerful constituents."
Bob Dewey's work focuses on the history of rugby in the Pacific region and he has conducted extensive research over the past decade in Fiji, Tonga, Samoa, New Zealand and Australia. He also served as historical consultant to the Fiji Rugby Union and co-organized two international conferences as part of the Fiji Rugby Centennial celebrations in 2013. (at left: Professor Dewey addressing audience at Fiji Rugby Centennial event, Suva, Fiji, July 2013; photo courtesy of Bruce Tizard-Varcoe)
In 2009, Dewey was elected a Fellow of the Royal Historical Society (RHS) for his book, British National Identity and Opposition to Membership of Europe, 1961-63: The Anti-Marketeers.
Back