Prof. Art Evans Revives a "Lost Treasure" of Jules Verne, Travel Scholarships
August 12, 2013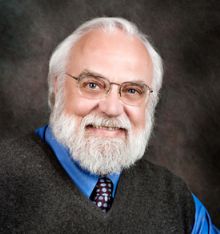 Arthur B. Evans, professor of Modern Languages (French) at DePauw University, has published a new translation of Jules Verne's Travel Scholarships. The book is the latest entry in the Wesleyan University Press' "Early Classics of Science Fiction" series, for which Dr. Evans is general editor.
Travel Scholarships is the last Jules Verne novel to have never before been available in English. "As I explain in the book's preface, the translation and publication of this Verne novel is a bit of a milestone," notes the professor, who Forbes calls "the most prominent Verne scholar in the U.S." Evans adds, "In 1999, when Wesleyan agreed to begin the 'Early Classics of Science Fiction' book series, there existed four previously untranslated Verne novels. In 2001 we published the first translation, Invasion of the Sea; we did the second, The Mighty Orinoco, in 2002; the third, The Kip Brothers, came out in 2007; and now in 2013 we have published the final one. Now, all the 60+ novels in Verne's 'Voyages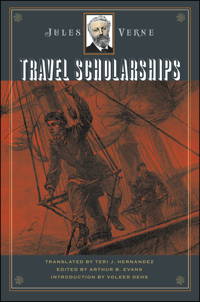 Extraordinaires' collection are available in English," Evans says.
"In terms of its plot, Travel Scholarships is not a science-fiction story, as one might expect from Jules Verne. It is, rather, a kind of early version of Pirates of the Caribbean. It features teenage students on a study-trip to the islands of the Caribbean as the protagonists and murderous modern-day pirates who highjack their ship as the antagonists. As always, Jules Verne incorporates a lot of geographical, historical, and technical information into the story, as well as adventure, humor, and mystery."
Teri Hernandez, formerly a French professor at DePauw, translated the book; Professor Evans provided all the notes, annotations, biographical, and bibliographical materials. Volker Dehs of Germany wrote the introduction for the book. "This first English translation also contains all the illustrations from the original French in-octavo edition that was published in 1903," Evans points out.
"Travel Scholarships is a found treasure," according to Peter Schulman, author of The Sunday of Fiction: The Modern French Eccentric.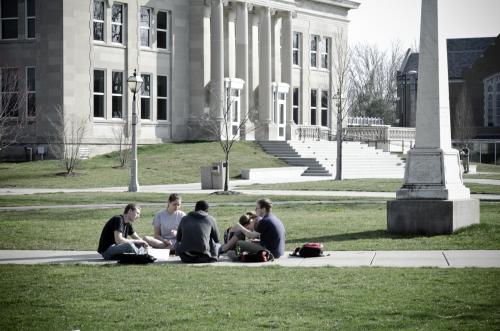 He calls the work, "An unexpected treat that will fascinate many a Verne fan, and those interested in a nautical adventure yarn as well."
Learn more at the publisher's website.
Art Evans co-edited (with Istvan Csicsery-Ronay Jr., professor of English at DePauw) The Wesleyan Anthology of Science Fiction and is the editor and publisher of Science Fiction Studies, the preeminent scholarly journal in that field.
Back