Preview of Michele Obama's Indy Visit Cites Malala's Ubben Lecture at DePauw
February 13, 2018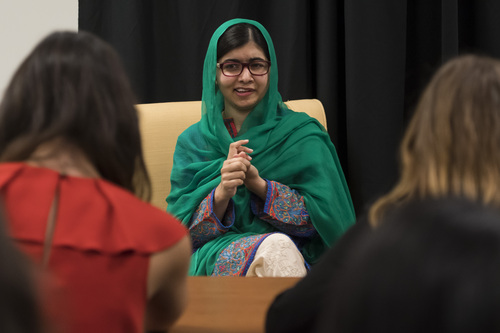 "I believe it is important for my daughters to see women of color being strong, brave and bold," Jenn Mann tells the Indianapolis Star. Mann is one of several mothers who are taking their daughters to see former first lady Michelle Obama, who is speaking tonight in Indianapolis.
Maureen C. Gilmer writes, "Mom and daughters also attended a speech that Malala Yousafzai, a Pakistani activist for female education and the youngest Nobel Prize laureate, delivered at DePauw University last year."
"They could put the stories they heard about her with a real face, and they were able to talk about it with their friends," Mann tells the newspaper. "It starts this lovely chain of conversation."
Tonight's sold-out program at Bankers Life Fieldhouse is being presented by the Women's Fund of Indianapolis, which is led by 1989 DePauw graduate Jennifer Pope Baker.
Read more at IndyStar.com.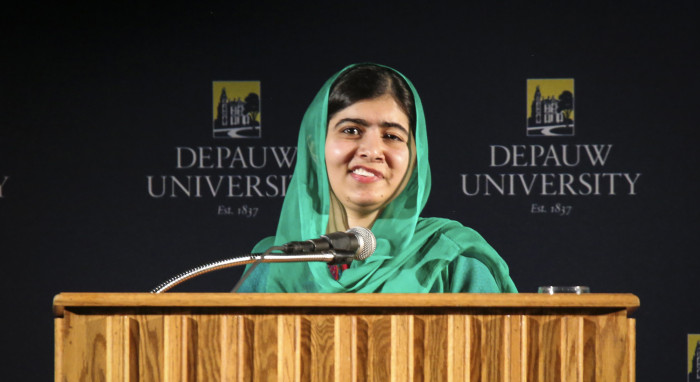 Malala, as she is known throughout the world, filled DePauw's Neal Fieldhouse on September 4, 2017. Her appearance was presented by DePauw's Timothy and Sharon Ubben Lecture Series.
She told her DePauw audience, "I think the most important thing we need to do right now is we need to meet. We need to talk to each other. If you just follow the social media or just follow the news, I think the whole world is going to hate ... that's not the real world. If we want to see the real world then we have to meet, we have to talk to each other, and my father would usually say that if you want to know a Muslim, don't see him on the news, but knock on (the door of) your next door neighbor, talk to him, speak to them, know about them."
The next Ubben Lecture, set for February 28, will feature the world's first artificial intelligence-fueled android, Sophia, and her creator, David Hanson, founder, CEO and chief designer of Hong Kong-based Hanson Robotics. Learn more here.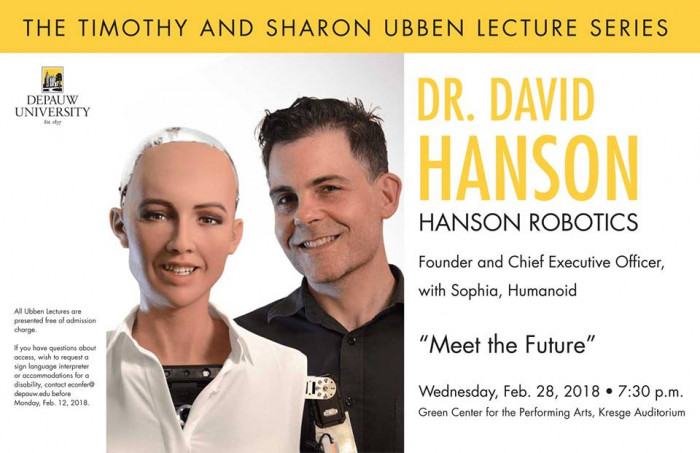 Source: Indianapolis Star
Back