DePauw's National Champs Inspire US Senator
June 24, 2014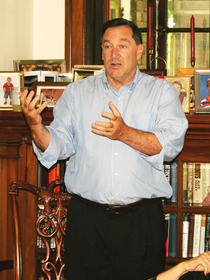 At a Greencastle event marking Jefferson-Jackson Day, U.S. Senator Joe Donnelly "told the group that although he is a Notre Dame grad, it is often a DePauw University connection to which he turns for motivation," reports the Banner-Graphic. "A photo of the 2013 NCAA Division III champion DePauw women's basketball team is on the wall of his office, Donnelly said."
Eric Bernsee writes, "In that picture, the women are in a circle, holding hands, about to reach their ultimate goal as unbeaten national champs.Not only does the photo epitomize hard work, teamwork and goals, Donnelly said, but it speaks to the Hoosier spirit of 'who we are,' the first-term senator added."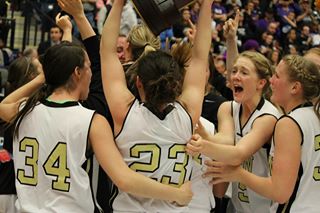 The senator stated, "You have such a magic combination here in this town ... You have a wonderful university and a great, growing downtown."
Access the complete article at the newspaper's website.
Learn more about the 2013 national champions here, or watch the videos below.
Back