'Nature Loves Courage' at Peeler Art Center, Feb. 7 - May 11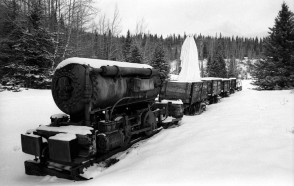 January 30, 2017
"Nature Loves Courage," an exhibition coming to DePauw University's Richard E. Peeler Art Center, brings together ten emerging New York City artists who step boldly into the outside. The work interprets nature through the lens of the City and deals with the untamed natural world, constructed landscapes, and human interventions. It will open Tuesday, February 7, and remain on view through Thursday, May 11. (at right: Guillaume Legare, Ghost and Train, 2013, photograph)
Taking Terence McKenna's famous adage as its title, the exhibition features artists who investigate the processes through which nature is manipulated and mediated -- living in it, changing it, improving it, and fighting it. Through photography, sound, projection, painting, installations, and video, these ten artists highlight the ambiguity, and incredible beauty that arises when civilization imposes on nature -- and when nature pushes back.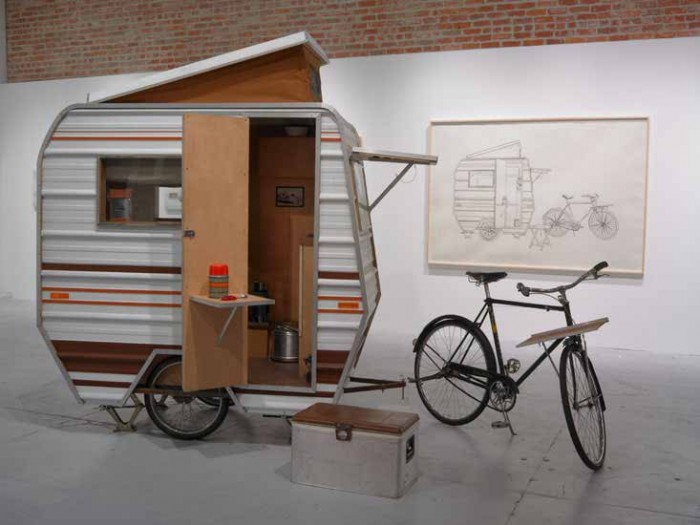 "Nature Loves Courage" features the work of artists Jeff Barnett-Winsby, Holden Brown, Lisa Fairstein, Jeila Gueramian, Jeff Kurosaki + Tara Pelletier, Guillaume Légaré, Michelle Leftheris, Dana Levy, Clement Valla and Francesco Vizzini.
The exhibition is organized by the New York Professional Outreach Program of the University of Massachusetts Amherst, in conjunction with the James W. & Lois I. Richmond Center for Visual Arts of Western Michigan University. It is curated by the Wassaic Project. (left: Kevin Cyr, Little Tag Along, mixed media
The exhibition is free and open to the public.
The galleries at the Peeler Art Center are open Monday-Friday 10 a.m. – 4 p.m.; Saturday 11 a.m. - 5 p.m.; and Sunday 1 – 5 p.m., and are closed during University breaks and holidays. Click here for more information about special events associated with this exhibition.
Back