DePauw Mourns the Passing of Prof. Emeritus Shanker Shetty
April 17, 2013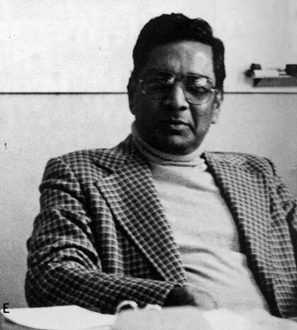 Shanker Shetty, professor emeritus of economics and management at DePauw University, died April 8 in Greencastle. He was 89 years old.
Dr. Shetty joined the DePauw faculty in 1979 and retired at the conclusion of the 1993-94 academic year, but continued to teach for several yearson a part-time basis.
Sunil K. Sahu, professor and chair of political science, says before starting his graduate training in America, his colleague worked as a personal assistant to Indian independence activist and political leader Jayaprakash "JP" Narayan. Narayan led the anti-Indira Gandhi opposition movement in the early 1970s, which led to the imposition of emergency rule in June 1975.
Shetty earned an M.A. in economics from the University of Chicago and a Ph.D. in the same subject from the University of Minnesota.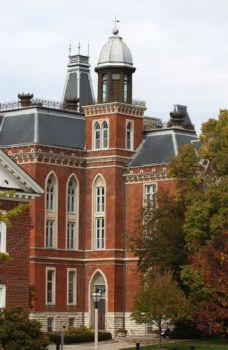 Before coming to DePauw, he taught at Hiram College in Ohio.
The professor initiated a Winter Term trip to his native India in 1982, stating at the time, "It's not like going to Europe. Europe is much like the States. When you go to India, you really go to a different culture."
In late 1984, the professor led a committee on campus to raise funds for the starving citizens of Ethiopia. He told The DePauw that "government mismanagement and a poor agricultural policy" led to the problems, adding, "There is no incentive for the farmers to produce."
In the summer of 1985, a DePauw grant sent Dr. Shetty to Japan to compile information for a new course he developed comparing the management approaches of the United States, Japan, West Germany and Yugoslavia. His trip included meetings with corporate executives, labor leaders and members of the academic community.
Private arrangements were handled by Hopkins-Rector Funeral Home, Greencastle.
Back