Charleston is Latest Best-Seller by John Jakes '53
August 23, 2002
August 23, 2002, Greencastle, Ind. - "Jakes is in tip-top shape here," Booklist writes of best-selling novelist and 1953 DePauw University graduate John Jakes, whose latest work, Charleston is now in bookstores and is #11 on this week's Wall Street Journal list of best-selling novels. Of Charleston, Booklist's Kathleen Hughes writes that "fans will enjoy the large cast of compelling characters. With more than 50 million books in print, Jakes can be certain his fans will be lining up for his latest one."
The author of fifteen consecutive New York Times bestselling novels, including On Secret Service, American Dreams, Homeland, the North and South trilogy, and the Kent Family Chronicles, John Jakes has been called "the godfather of the historical novel" and "America's history teacher." The New York Times Book Review noted, "He is quite simply, a master of the ancient art of storytelling."
Jakes' stories mingle the lives of his fictional characters with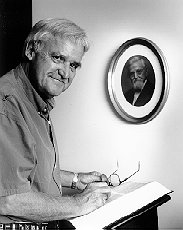 those of persons from history, and uses the great events of the U.S. and the world as backdrops for his tales. Written in three parts, Charleston follows the lives, loves, and shifting fortunes of a powerful South Carolina family, from the American Revolution through the turbulent antebellum years to the Civil War and the savage defeat of the Confederacy.
"The author focuses on all levels of southern society-- the belles at their balls, the cowards and patriots-- and shapes vengeance and melodrama with great force," writes Kirkus Reviews. "The author's pleasure in this many-voiced hymn to his home state of 25 years comes through strongly: popular historical fiction at its most readable." Publishers Weekly writes, "Fans of Jakes' earlier hits should find plenty of drama and antebellum flavor in this lusty epic."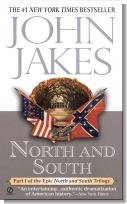 In March, Jakes told South Carolina's Charleston Post & Courier in a story that mentions DePauw (click here), "My ambition was not to be a writer. It was to be a published writer. I've pretty much worked where I wanted to work, done pretty much what I ever wanted to do, and have gone far beyond what I ever thought I would. There are so many subjects in historical novels; you'll never exhaust them. But I have no regrets."
You can learn more about Charleston and its author, and order the book, at Amazon.com and Barnes & Noble.com.
Back