VP Lisa Hollander One of 9 Indianapolis Woman "Education Pioneers"
August 9, 2004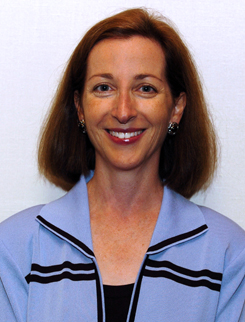 August 9, 2004, Greencastle, Ind. - Lisa A. Hollander, vice president for development and alumni relations at DePauw University, is among nine "education pioneers" profiled in the August 2004 issue of Indianapolis Woman magazine. Hollander is among "nine leaders in higher education breaking academia's glass ceiling," as the publication's cover states. Others included in the special section include Ball State University President Jo Ann Gora and Carol D'Amico, chancellor of Ivy Tech State College.
"When she entered academia as a fund-raiser after working in sales and marketing for several Fortune 500 companies, Hollander relished in knowing her work made a difference," the magazine says. Hollander adds, "The Annual Fund directly benefits the school. Without it, tuition would be higher, financial aid packages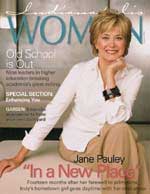 would decrease. The students would really feel it."
The text continues, "During her time at the school, Hollander surely has made a difference. When she arrived at DePauw in '94, the university's Annual Fund [collected] $2 million. Last year's total exceeded $4 million. And in 2001 she chaired the Women's Task Force, charged with evaluating the status of women at the university, including how their needs were or were not being met. The team's recommendations have since become reality (read more here).
The story describes how the 43-year-old Hollander's battle with thyroid cancer last fall changed her perspective.
"Spending time with your family, being a good friend, those things become crystal clear," she says. Her advice to students? "Find something you love -- farmer or fund-raiser -- and all of the pieces will fall into place."
Lisa Hollander became vice president for development and alumni relations on July 1. She succeeds Paul W. Hartman, who is now secretary of DePauw University.
Visit Indianapolis Woman online by clicking here. The story, which was written by DePauw senior Sarah Preuschl (who's interning with the magazine this summer), can only be found in the print edition, which is available at newsstands across central Indiana.
Back