$5 Million Gift from Family of Eugene S. Pulliam '35 to Support Journalism at DePauw
March 21, 2000
March 21, 2000, Greencastle, Ind. - DePauw University President Robert G. Bottoms announced today a $5 million gift from the family of Eugene S. Pulliam '35 "to support and advance DePauw's strong tradition of graduating men and women who become highly successful and significant journalists."
In recognition of the gift, Bottoms said the University's Board of Trustees has named DePauw's media building, built in 1991, the Eugene S. Pulliam Center for Contemporary Media and will establish a Eugene S. Pulliam Visiting Professorship in Journalism. A ceremony marking the naming of the building will take place on the Greencastle campus Saturday, April 29, at 9 a.m. Following the ceremony, a symposium commemorating the event will bring together a panel, chaired by Ken Bode, dean of the Medill School of Journalism at Northwestern University, discussing "What Will 21st Century Graduates Need to Know?".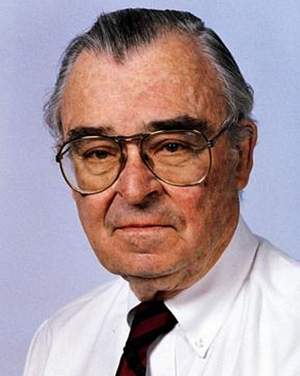 The University will use the endowment for the Eugene S. Pulliam Visiting Professorship in Journalism to bring outstanding professionals to the campus for semester- or year-long appointments. The Pulliam professors will offer courses for students, organize symposia and schedule visiting lecturers. "I can think of no better way to develop students' interest in journalism in a liberal arts setting than to provide opportunities for them to interact with knowledgeable and experienced journalists," said President Bottoms.
During the past few years, President Bottoms noted, the University has hosted a number of eminent journalists, including Bob Woodward, George Will, James Stewart, Gloria Borger, Sam Donaldson, Carl Rowan, David Broder and Stephen Harris for lectures and seminars. "The Pulliam Professorship," he said, "will allow us to bring noted journalists for semester- and year-long assignments."
Myrta Pulliam, a daughter of Eugene S. Pulliam and director of electronic news and Information at the Indianapolis Star, said, "The family is pleased to be able to honor our father and perpetuate his values and what he stood for. This gift," she continued, "reinforces the Pulliam family's long attachment (five generations) to and continued support for DePauw."
Ms. Pulliam's brother, Russ Pulliam, associate editor of the Indianapolis Star, added, "DePauw has been training top-notch journalists in wisdom and skills for many years. We are thankful to be able to honor one of these journalists, our father, and to keep the tradition going."
Eugene S. Pulliam, a Rector Scholar at DePauw, received a Bachelor of Arts degree in history upon his graduation from DePauw in 1935. While a student, he was the editor of The DePauw student newspaper and served as president of Sigma Delta Chi. Following graduation, Pulliam worked for United Press International in Chicago, Detroit and Buffalo for two years and then joined WIRE Radio in Indianapolis as news editor in 1937. His career was interrupted by World War II, during which he served four years in the Navy.
After the war, Pulliam worked at both the Indianapolis Star and the Indianapolis News before being promoted to assistant publisher of both newspapers in 1962. In 1975, he became publisher of the Star and the News and in 1979 also became president of Phoenix Newspapers Inc. Pulliam served as executive vice president of Central Newspapers Inc. and publisher of Indianapolis Newspapers Inc. In 1987, he was inducted into the Indiana Journalism Hall of Fame. The Hoosier State Press Association honored his longtime defense of the First Amendment by naming him the 1995 recipient of the First Freedom Award. Pulliam served as a trustee of DePauw for 20 years. He died last year.
The history of DePauw University and the Pulliam family are inextricably intertwined. The father of Eugene S. Pulliam, Eugene C. Pulliam, Class of 1910, was one of 10 young men who made journalism history, when in 1909 on DePauw's campus they founded Sigma Delta Chi, the Society of Professional Journalists, as a journalism fraternity for the purpose of improving the professional and ethical standards of the industry. Eugene C. Pulliam's career at DePauw also included founder and business manager of the ambitious DePauw Daily. He served for 32 years as a trustee of DePauw.
Eugene C. Pulliam's mother attended Asbury College, the predecessor of DePauw University. His three children, Eugene S. Pulliam, Corinne Pulliam Quayle and Suzanne Pulliam Murphy, were graduated from DePauw, as was his sister, Corinne P. Baker. James Quayle, the husband of Corinne Pulliam Quayle, is a 1943 DePauw graduate, as is their son, James Danforth Quayle '69, former Vice President of the United States. Jamie Sue McDaniel Schulte, granddaughter of Eugene C. Pulliam, is a member of DePauw's Class of 1970, and her son, Richard E. Schulte, Jr., also attended DePauw. Myrta Pulliam serves as a member of DePauw's Board of Visitors, and her brother, Russell Pulliam, is a member of the Sigma Delta Chi Foundation Board with an office located in Greencastle.
Both Eugene C. and Eugene S. Pulliam were inducted into DePauw's Media Wall of Fame in 1995.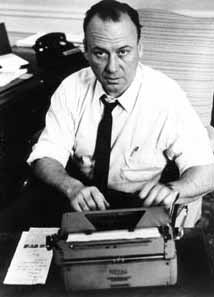 DePauw has a long and distinguished tradition in journalism and a program that continues to graduate outstanding professionals. Eugene C. Pulliam once wrote, "I am sure there is no college in America which, on a per capita student basis, has produced as many outstanding newspapermen and women as have come out of DePauw University." Kenneth C. Hogate and Bernard Kilgore (pictured at left), both editors of the Wall Street Journal, were DePauw graduates as was Donald Maxwell, editor of the Chicago Tribune. DePauw continues to graduate outstanding journalists, including Pulitzer Prize winner James B. Stewart Jr., ABC's national security correspondent John McWethy, and Chicago Tribune business columnist David Greising.
"DePauw offers a rich and stimulating environment for future journalists," President Bottoms said. The Eugene S. Pulliam Center for Contemporary Media provides first-rate facilities for The DePauw, a twice-weekly, award-winning and completely independent student newspaper; WGRE-FM, a 24 hours a day radio station ranked seventh in the nation among all college and university radio stations by the Princeton Review; and two television studios where students prepare productions for the campus and, occasionally, a wider market.
The gift from the Pulliam family adds to the success of The Campaign for DePauw: Leadership for a New Century. Launched publicly in 1996, the initial goal was $153 million, most of which was sought for endowment of student scholarships with other goals, including monies for support of faculty and academic programs and campus and facility projects.
In October 1998, after the first two installments of what became a $128 million estate gift from Mr. and Mrs. Philip Holton of Indianapolis, the campaign goal was raised to $300 million.
The addition of the gift commitment from the Pulliam family places the total of gifts and commitments to the campaign at $322 million, according to Andrew J. Paine, Jr., chair of the campaign and retired president and chief executive officer of NBD, N.A. (Indiana). Trustees have voted to conclude the campaign with a weekend of celebration April 28-29.
Back