Author & Journalist John Head to Examine 'Oppression and Depression' Wednesday
October 2, 2005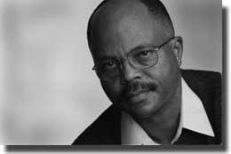 October 2, 2005, Greencastle, Ind. - John Head, journalist and author of
Standing in the Shadows: Black Men and Depression
, will visit the campus of DePauw University on Wednesday, October 5. Head will discuss "Oppression and Depression: Discrimination's Destructive Impact on Mental Health," at 7 p.m. in the ballroom of the Memorial Student Union. Presented as part of Depression Awareness Week, the event is free and open to all.
A journalist for more than twenty years, John Head has worked for the Detroit Free Press, USA Today, and both the Atlanta Journal and Atlanta Constitution, where he currently is a columnist and member of the editorial board. He also served as press secretary for Atlanta Mayor Maynard Jackson. Head also is chairman of the board of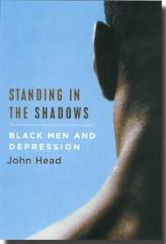 trustees of the Penn Center -- the site of one of the country's first school for freed slaves.
In Standing in the Shadows, "Head traces back to slavery the pressures faced by black men, their responses to those pressures, and the lack of interest or concern the psychiatric profession has until recently shown regarding race and depression," wrote Vernon Ford in Booklist. "Head intersperses his harrowing personal struggle with analysis of the impact of racism on black men and compels them to ignore their depression until they are driven to the extremes and receive treatment in psychiatric wards, homeless shelters, or prison. Head challenges the black church, black families, and the broader society to recognize the particular pressures faced by black men and to lift the antihelp social stigma."
Visit DePauw's counseling services Web site by clicking here. 
Back