Saxophonist Jay Miglia Brings His Quartet to DePauw Jazz at the Duck
October 12, 2005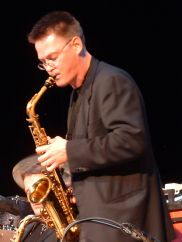 October 12, 2005, Greencastle, Ind. - Respected saxophonist and composer Jay Miglia leads his quartet on Thursday, October 13 as a part of DePauw Jazz at the Duck. Beginning at 9 p.m. at Walden Inn's Fluttering Duck, the show is free and open to the public.
Currently based in Columbus, Ohio, Jay Miglia's quartet will feature an intriguing combination of modern post-bop standards and crafty originals. A graduate of the University of North Texas with degrees in jazz and classical saxophone performance, Miglia's time there included several recordings with instrumental and vocal jazz ensembles, including a year in the acclaimed One O'Clock Jazz Band. A member of the faculties of Ohio Northern University and Capital University, Miglia has appeared on stage with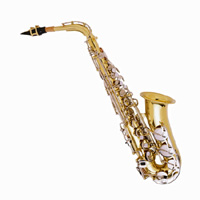 non-traditional composers such as George Lewis and Vinko Globoka as well as jazz and popular music celebrities such as the Four Tops, the Temptations, Mel Torme, Clark Terry, Henry Butler and Dianne Reeves.
"Jay is a wonderfully well-rounded musician," says DePauw Jazz at the Duck series organizer Paul Musser, who will also serve as the evening's bassist. "He's one of my favorite people to play with and is a truly talented composer and arranger."
Also joining the rhythm section are drummer Chris Baker and pianist Dan Hollander. The show also represents a musical reunion, going back to the quartet's days at the University of Illinois. "We are all excited about the show and hope to convey this to the audience,"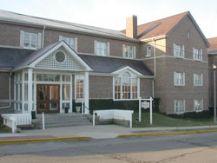 says Musser.
After a week's hiatus, DePauw Jazz at the Duck will return on Thursday, October 27 with the Randy Salman Quartet featuring pianist Jim Connerly. Other upcoming series highlights include visit by the DePauw Jazz Ensemble on November 3, Grammy winning saxophonist Chip McNeill on November 17 and local blues legend Tad Robinson December 1. All of these events are free and open to all.
Visit the DePauw School of Music online by clicking here.
Back