Retired Exxon Mobil Chief Would be Ideal US 'Energy Czar,' Prof. Ken Bode Declares
May 5, 2006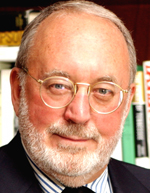 May 5, 2006, Greencastle, Ind. - "Lee Raymond has been kicked around in the press for being too good at what he does," writes Ken Bode in today's Indianapolis Star. DePauw University's Eugene S. Pulliam Distinguished Visiting Professor of Journalism, Bode adds, "Let's give him a new and more important venue in which to do it," suggesting in an op-ed column that Raymond, the former chairman of Exxon Mobil Corp., should be named the nation's energy czar.
Raymond -- a boyhood friend of Professor Bode -- has come under fire for his $398 million retirement package. "But hold on a moment," Bode writes. "Lee Raymond is not grabbing a golden parachute from a failing company. Since 1992, when he took over as CEO, Exxon's profits rose from $4.8 billion to $36.13 billion and shareholders enjoyed an average annual profit of 13 percent. On his initiative, Exxon absorbed Mobil and grew into the largest, most profitable corporation in America.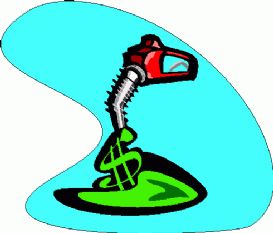 Raymond is being pilloried for being the best in his business at a time when oil companies are held in low public esteem."
Formerly senior political analyst at CNN, Dr. Bode points out that Raymond has led "a company of 86,000 employees that does business in 200 countries and territories. Exxon pumps more oil than many OPEC countries, including Kuwait. His job requires an intricate knowledge of the world oil markets and an ability to look into the future. Raymond has said he expects global demand to rise 50 percent in the next 25 years, which can only drive prices higher. He must plan that far ahead in a marketplace where two-thirds of the world's proven reserves lie under the shifting political sands of the Middle East."
Those facts, Bode asserts, make Raymond a perfect choice to lead the nation's efforts to create a new energy policy. With Americans angry about the spike in oil prices, "(President) Bush needs to find an energy czar wise enough to figure out how to get it done. It happens that the man who knows more about energy than anyone in the world is now available. Lee Raymond clearly could afford to come to Washington as a 'dollar-a-year man' the

way many did for President Franklin D. Roosevelt during World War II. His job? Put together a master plan to expand alternative energy sources and reduce American dependence on foreign oil. In other words, apply the knowledge and savvy he acquired in 43 years working for Exxon to figure out how our country can best solve its energy problems."
Read the complete column at College News.org. On April 21, Ken Bode wrote of Washington leaks and the FBI. Learn more in this previous story.
Source: Indianapolis Star
Back