"Brilliant Artist" Pamela Coburn '74 on Cover of Classical Singer Magazine
June 7, 2006
June 7, 2006, Greencastle, Ind. - "She went to college at DePauw University, where she played on the tennis team and planned to major in music education," notes a profile of soprano Pamela Coburn '74 who is featured on the cover of the June edition of Classical Singer magazine. "As a sophomore, she was encouraged to audition for Le nozze di Figaro -- and she broke from her traditional place in the supporting cast by landing the role of Susanna. At the time, she was conflicted: tennis team practices were held at the same time as opera rehearsals. With some nudging from her voice teacher, she quit the tennis team and accepted the role."
In a story titled "Grace Refined," the magazine's Melissa Ramb writes, "Coburn recalls that at the first [open] dress rehearsal she experienced a moment of complete clarity about her life. As she walked on stage in costume, heard the orchestra, felt the lights and the energy of the audience, she knew that she had found her life's work and calling. In that moment, the power of opera transformed the young,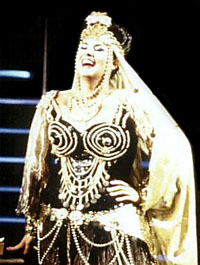 self-described 'listless' girl -- and her journey towards becoming an international opera star began."
The article notes, "A leading lady in the opera program at DePauw, many schools recruited Coburn. She chose the Eastman School of Music, which offered her a full assistantship." Ramb refers to Coburn as a "brilliant artist" who has enjoyed an "incredible international career... When you enter Coburn's home, there is little physical evidence of her illustrious career. A single photo above her Steinway -- of Prince Charles and the late Princess Diana greeting her after a performance as the Countess -- suggests that this humble, refined, elegant, and talented woman has dominated the world's major operatic and concert stages throughout her career."
Coburn recently returned to her alma mater as DePauw's inaugural James B. Stewart ('73) Distinguished Professor of Music, which the article points out. "In addition to her work as a performer, Coburn invests in the future of classical music through her students. Since her graduate school days at Eastman, she has always enjoyed teaching and recently returned to her operatic roots when she accepted the position of distinguished visiting professor at her alma mater, DePauw University. She travels weekly with her beloved Sophie, a miniature dachshund, to the Indiana campus, and beams with pride as she describes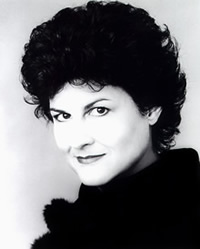 her students, their vocal progress, and their many accomplishments and awards. Coburn is humbled by the privilege of pouring out her wisdom and experience for the benefit of these young singers. She teaches private lessons and holds weekly masterclasses for her students. She is particularly interested in the high-school voice and has enjoyed recruiting for DePauw."
Read the lengthy profile in its entirety at the Web site of Classical Singer.
Ms. Coburn performed with the Indianapolis Chamber Orchestra at DePauw February 12. Read more in this previous article. Visit the DePauw University School of Music online by clicking here.
Source: Classical Singer
Back