Randy Reifers '68 Finishes 47th at US Senior Open
July 10, 2006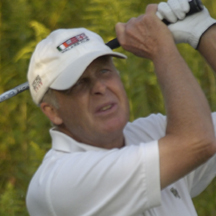 July 10, 2006, Greencastle, Ind. - At the U.S. Senior Open in Kansas, Randy Reifers "finished the four-day tournament Sunday tied for 47th with a score of 12-over-par 292," reports today's Hutchinson News. "I ended up being the only amateur to make the cut out of 33 amateurs," Reifers, a 1968 graduate of DePauw University, tells the newspaper. "So I felt like I had the weight of all senior amateurs piled on my shoulders for a couple of days."
Jonathan Sanfilippo writes, "It was Reifers' first time competing in the Senior Open and his 13th appearance in a USGA event. But earning his spot in the Open wasn't easy. Needing to place in the top two at a sectional qualifier in June in Schererville, Ind., Reifers made a 20-foot birdie putt in the first hole of a three-way playoff to qualify. 'It was a dream, just great,' Reifers said."
The story adds, "Despite being an amateur, Reifers has had plenty of claims to fame during his golf career. While playing for DePauw University in the 1960s, he was a teammate of former Vice President Dan Quayle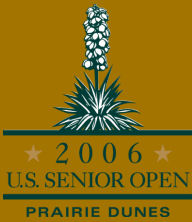 and television analyst Mark Rolfing. Reifers also has gotten to meet or play with legends, such as Arnold Palmer."
"I guess I learned that I'm somewhat competitive with these guys," says Reifers, who is in furniture sales and lives in Columbus, Ohio. "I can't play like they play. They play every week. You know, I don't do that. I have to work for a living. I think my short game is good enough. My long game, I need to hit it farther. These guys, the big boys, they hit it. They really hit it."
Read the complete text at the News' Web site. Previous articles on Randy Reifers can be found here and here. An image of Reifers competing in the event can be found in the Senior Open's photo gallery (look under "first round action").
Back