Golf For Women Magazine Cites DePauw Analysis of Women's Sports Coverage
August 31, 2006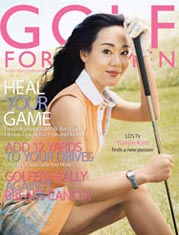 August 31, 2006, Greencastle, Ind. - "A DePauw University study conducted on 52 Saturday issues of the New York Times showed that in 1989, women received 2.2 percent of all sports coverage," notes an article in Golf For Women magazine. The analysis of women's sports and the media -- conducted by Judith A. George, professor emerita of kinesiology at DePauw, and Ashleigh Griffin, a 2000 graduate of the University. Their work found, "Ten years later, that number had risen to only 6.7 percent," reports the magazine's Kate Meyers.
The story declares, "Fifty-two years after the founding of the LPGA, 30 years after the passage of Title IX and five years after Lisa Leslie, Mia Hamm and the Williams sisters proved that athleticism, sweat and grit are a pretty convincing marketing tool, the idea of using sex to sell a woman's sport seems decidedly retro. Yet the LPGA is facing decidedly modern marketing challenges as it struggles to find its niche in the competitive sports entertainment marketplace."
After citing the DePauw project, Meyers notes, "The nation's two largest golf magazines haven't had a woman on the cover in the last year, even though during that 12-month period [Annika] Sorenstam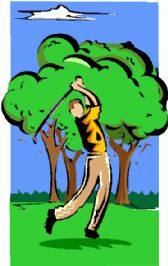 won eight tournaments, had 19 top-ten finishes, shot an historic 59, and set or tied a total of 30 LPGA records. She also became the first LPGA player to cross the $8 million mark in career earnings. Sports Illustrated hasn't had a woman golfer on its cover since 1978. Sorenstam's 59 received a one-sentence blurb in the magazine's national edition ... Maybe the "sex sells" chorus keeps being repeated because it's the one surefire way to gain the attention of the male-dominated press."
Read the complete text at Golf Digest.com.
Learn more about the George-Griffin project in this previous story.
Source: Golf For Women
Back