Kenrad Nelson '54 Co-Edits Infectious Disease Epidemiology: Theory and Practice
March 4, 2007
March 4, 2007, Greencastle, Ind. - The second edition of Infectious Disease Epidemiology: Theory and Practice, co-edited by Kenrad E. Nelson, professor of epidemiology, international health and medicine at the Bloomberg School of Public Health at Johns Hopkins University and 1954 graduate of DePauw University, has just been published by Jones and Bartlett. Dr. Nelson partnered to create the book with Carolyn F. Masters Williams, chief of the epidemiology branch, basic science program, division of AIDS, National Institute of Allergy and Infectious Diseases, National Institutes of Health, Bethesda, Maryland.
"SARS, West Nile Virus, Avian Flu, and bioterrorism-related Anthrax are among the many infectious diseases that dominate the discussion among public health officials and policy makers today," writes the publisher in a summary of the book.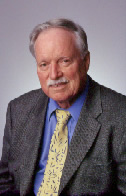 "This timely revision of Infectious Disease Epidemiologyhas been thoroughly updated to cover these and many other contemporary issues in infectious diseases... This comprehensive, reader-friendly text is an essential resource for both students and professionals of infectious disease epidemiology."
Read more about the book by clicking here.
Dr. Nelson was recently elected a Fellow in the Section on Medical Sciences by the American Association for the Advancement of Science (AAAS). Details can be found in this previous story.
Back