FOX's Bret Baier '92 Talks Skiing with DC's Washingtonian
January 12, 2007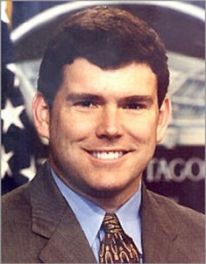 January 12, 2007, Greencastle, Ind. - "While FOX News' Bret Baier likes Whitetail for a quick day of skiing, he prefers Virginia's Wintergreen Resort for a weekend," reports the Washingtonian in a story headlined "Best Places to Ski Near DC, VA, & MD." Baier, a 1992 graduate of DePauw University, is chief White House correspondent for the news network.
Of Wintergreen, Baier says, "They have a new section that is their answer to the bowls out west. It's called Outer Limits." Reporter Matthew Graham notes, "The expert slope offers 2,000 feet of steep, exciting terrain. 'And at the end of the day,' Baier adds, 'you can get a massage at the spa.'"
Baier tells the magazine that he and his wife also enjoy skiing at the Whitetail Resort in Mercersburg, Pennsylvania. "You can get there easily on a Saturday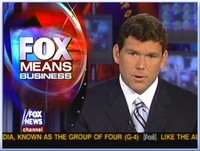 morning for a day of skiing," he says. "The snow can be as good as out west. We like moguls, and they have trails with bumps. I've had a few wipeouts at Whitetail, so they definitely have some difficult terrain."
Read the complete story by clicking here.
Learn more about Bret Baier, who graduated from DePauw with a degree in English composition, in this previous article.
Back