Bears Assistant Rob Boras '92 Brings "Icon of the University," Nick Mourouzis, With Him to Super Bowl XLI
February 1, 2007
Also: Mourouzis Has Produced "A Long List of Successful Coaches"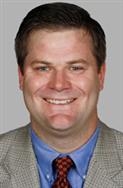 February 1, 2007, Greencastle, Ind. - "From the Monon Bell to the Super Bowl, Chicago Bears tight ends coach Rob Boras has enjoyed the ride," begins an article in today's Indianapolis Star. "A four-year center at DePauw University through 1991, Boras began his coaching career the next two seasons working with the offensive line for veteran Tigers coach Nick Mourouzis," writes Phillip B. Wilson. "He didn't think about Super Bowls at DePauw, but he didn't stop dreaming, either. And Boras hasn't forgotten his coach, who retired in 2003 after 23 years at the Division III university in Greencastle. Mourouzis will be Boras' guest at Sunday's Super Bowl XLI."
A 1992 graduate of DePauw, Boras tells the newspaper that Mourouzis has "a pedigree of coaches that are all throughout all different levels of college football. He was the one instrumental in me even becoming a coach."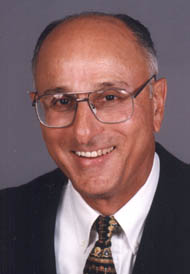 Wilson notes, "Boras called his coach 'an icon of the university' and said anyone who came in contact with him came away with a 'Coach Nick' story. Boras recalled a hated conditioning drill, the power train. The players were supposed to do five during one practice. 'He kind of lost count and we ended up doing eight or nine,' Boras said. 'The next day, he came out with a big old baseball cap with 'power train' on it and we knew we were in for another long day.'
Boras also tells the Star, "I've been in a lot of rivalries, but DePauw-Wabash is special."
Read the story -- "DePauw's 'coach Nick' is retired, but his impact found on sport's grandest stage" -- at the newspaper's Web site.
Back