Prof. Ken Bode Takes Issue with the "Clinton Style of Politics"
March 9, 2007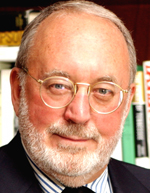 March 9, 2007, Greencastle, Ind. - Hillary Rodham Clinton's recent comment in Iowa -- "When you're attacked, you have to deck your opponent" -- is examined in Ken Bode's weekly Indianapolis Star column. Bode, Eugene S. Pulliam Distinguished Visiting Professor of Journalism at DePauw University, describes the statement as, "Straightforward, clear, knife-fight simple. It typifies the Clinton style of politics."
The professor -- a former network news political analyst for NBC and CNN -- writes of how Hillary and Bill Clinton have a history of countering attacks with return barrages that pack an even bigger punch. For the 2008 campaign, Bode writes, "the Hillary regime has imposed a strict order: You're either with us or against us. Opponents -- and would-be supporters of opponents -- are expected to understand that they're running against Team Clinton and there will be no mercy."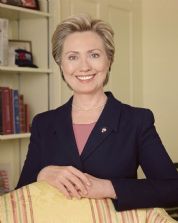 "Team" is the key here, as the candidate will have the clout of her husband, the former president, as she travels the nation. "No political spouse in America owes a candidate more than Bill owes Hillary. She stood by as the wounded wife during the Monica/impeachment period, when leaving might have cost him the presidency. That he intends to be at her side whenever needed was demonstrated last weekend in Selma, Ala.," when Hillary Clinton delivered a speech at a church about a block away from another sanctuary where her rival, Barack Obama, delivered an address of his own.
"This is the time when Americans are supposed to look carefully at the troop of would-be presidents," Bode concludes. "An important part of the job is to assess their temperament, insofar as that is possible. There is a bookshelf of biographies on the Clintons, and from them the impression is indelible that Hillary is a woman who divides the world into friends and enemies, much more so than her husband. As a father of daughters,
I want to be alive when we elect our first woman president. But her current rhetoric conjures ghosts of Hillary past, and I must admit, considering her temperament, I have reservations."
Read the complete essay at College News.org.
Last Friday, Ken Bode's column addressed the new presidential primary schedule that will be in place next year. Access it via this previous story.
Source: Indianapolis Star
Back