Efforts of Ardath Burkhart '27 to Bring Public Television to Indianapolis Recalled
March 19, 2007
March 19, 2007, Greencastle, Ind. - The work of the late Ardath Yates Burkhart, a 1927 graduate of DePauw University, to bring public television to Indianapolis is recalled by a member of "Ardath's Army" in an Indianapolis Star column. In 1971, "Indianapolis was the largest city in the nation where programs such as Sesame Street, Mister Rogers Neighborhood and Masterpiece Theatre were unavailable for local viewing," writes Diana W. Davis. "As a young mother, I joined hundreds of other women recruited by the late Ardath Burkhart, a local civic leader who assembled a volunteer force to raise the funds needed to place WFYI (Channel 20) on the air."
Davis, a life director of WFYI's board of trustees, recalls, "Many of Ardath's volunteers were inexperienced fundraisers, so she enhanced our efforts by developing a system in which team captains were selected in each ZIP code. She also conducted a

series of organizational meetings in her home and trained us in the fine art of tying aluminum foil to the 'rabbit ears' of TV sets. Since WFYI would be the city's first UHF channel, it was necessary for us to demonstrate to local residents how to tune Channel 20 into their TV sets as we canvassed neighborhoods as part of a door-to-door fundraising campaign. Ardath called regular meetings to assess the campaign's progress and conducted a memorable victory celebration once our goal was achieved."
Davis reflects, "Nearly four decades later, who would have believed that our efforts would culminate in such a remarkable success story? Today, WFYI not only offers Indianapolis residents compelling PBS programs, but also an array of National Public Radio offerings; educational outreach initiatives and opportunities for lifelong learning; high-definition television and radio services; rich online destinations; and a statewide reading service for Indiana's print impaired. Best of all, these services are free and designed to serve a diverse population of Indiana citizens. As part of WFYI's capital campaign for the future, many of the volunteers are working to raise $250,000 to name the station's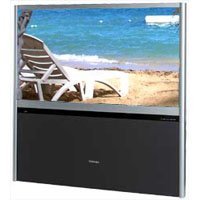 future volunteer center in memory of the late Ardath Burkhart."
The column concludes, "The story of Ardath's Army is in many ways Indianapolis' story. As Hoosiers, we could all learn a thing or two from the legacy she left behind. Through her extraordinary perseverance, she succeeded in establishing WFYI public television in 1970, an indispensable educational resource that will continue to benefit area families for generations to come."
Access the piece at the Star's Web site.
Ardath Burkhart spearheaded the effort to renovate East College, which is on the National Register of Historic Places, work which was completed in 1982.
Back