Rave Reviews for Prof. James Beckel's Toccata for Orchestra
March 22, 2007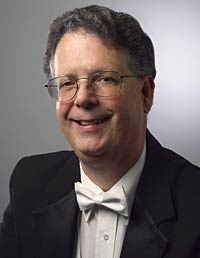 March 22, 2007, Greencastle, Ind. - "One of the few contemporary composers who gives us something to sink our teeth into (Jennifer Higdon is another), Beckel had previously impressed with his Fantasy after Schubert a few years ago," notes a NUVO review of James Beckel's Toccata for Orchestra. The composition by the adjunct professor of music at DePauw University received its world premiere at performances of the Indianapolis Symphony Orchestra, March 16-17.
NUVO's Tom Aldridge writes that Beckel's "Toccata easily maintains his earlier standard, showing his expected mastery in orchestration. Instead of the delicate employment of a serial tone row, as in the Fantasy, Beckel's latest explores the so-called 'circle of fifths,' while employing fifths and fourths as open intervals, but in a new and exciting way. A xylophone struck with soft mallets serves as a connecting link between the loud sections. The audience gave the nine-minute Toccata a well-deserved standing ovation. Beckel came forward from the back tier to accept his accolades, having played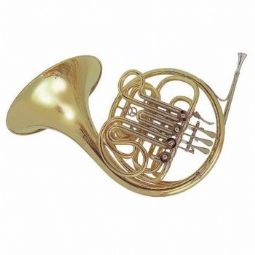 in his own piece."
The Indianapolis Star's Whitney Smith opines, "The crowd roared after the Toccata, a taut, generally intense, brilliantly hued piece full of driving rhythms and melodic fragments. Beckel made fine use of the strengths of the orchestra he knows well, especially the principal string players and French horns."
A member of the DePauw School of Music faculty since 1971 and a graduate of the Indiana University School of Music, Jim Beckel has been the principal trombonist with the ISO since 1969.
Read more in this previous story.
Back