Senior Michael Roberts is DePauw's Second 2007-08 Fulbright Award Recipient
April 18, 2007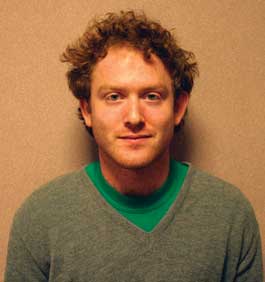 April 18, 2007, Greencastle, Ind. - DePauw University senior Michael R. Roberts will spend a year in Berlin, Germany teaching English language and literature and studying postmodern theatre and theatrical adaptation theory as a result of receiving an international graduate study and research grant through the 2007-08 Fulbright U.S. Student Program competition. Fulbright student grants aim to increase mutual understanding among nations through educational and cultural exchange while serving as a catalyst for long-term leadership development. (photo: The DePauw)
A double major in German and English literature, Roberts is the second DePauw student to receive a Fulbright Award this spring. Senior Nishita Trisal will spend a year in Indonesia teaching English to young people.
The Institute of International Education (IIE), in cooperation with the U.S. Department of State and the J. William Fulbright Foreign Scholarship Board, administers the Fulbright competition, which has provided future American leaders with an unparalleled opportunity to study, conduct research and teach in other nations for six decades.

In his year in Berlin, Roberts plans to engage in "academic and cultural exchange," he wrote in his Fulbright application, noting that he intends to "impart my knowledge of English and American language and culture to German students (while certainly learning from them, too), as well as learning quite a bit more about the contemporary theatrical scene in Germany, particularly the postmodern and experimental elements."
The pursuits share common ground, Roberts states, as "both highlight the translation and interpretation of important cultural issues and touchstones through an imperfect and complex system of world language. These issues of mis- and re-interpretation of cross-cultural products are becoming more and more important in today's shrinking global culture,
and I am at once excited and inspired to spend next year pursuing these rising global issues through both teaching and learning."
A student of German language for nine years, Roberts spent the spring of 2006 semester studying in Berlin. He has also studied Chinese since coming to DePauw, and in the summer of 2004 tutored children in that country in English through the Duke Study in China Program. In the summer of 2005, Roberts participated in the Summer Collegiate African Languages Institute in Bloomington, Indiana, studying intensive Sudanese Arabic.
"My academic and non-academic interests are by no means limited to theoretical ideas of transcultural adoption; on a much more basic and accessible level I am in love with cultural products themselves and hope to share English and American culture as well as language in the classroom," Roberts states. "After all, though theoretical aspects of language later intrigued me, it was literature and culture that first hooked me into both the German and Chinese languages; I believe that culture in the classroom can help students learning English both with language development and cultural appreciation."
The senior recalls, "Much of my sophomore year was spent wrapped up in the texts of poststructuralists and deconstructionists. I was fascinated with Roland Barthes' death of the authorial authority, Jacques Derrida's unraveling of language, and Stanley Fish's and Michel DeCerteau's assertion of the reader/consumer as an active creator of meaning.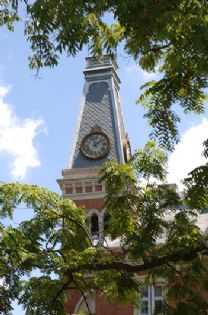 Questions of meaning, I realized, were the issues that drove most of my passions with language, literature, and culture. As my theoretical studies moved toward the postmodern, though, I realized that growing problems of meaning creation and re-creation were in some ways directly linked to the growing plurality of contexts from globalization; I then saw a way to address these issues academically through comparative literature, a field that I began to explore through independent studies in German Classical Literature and Classical Chinese."
The editor-in-chief of A Midwestern Review, DePauw's arts and literature magazine, Roberts adds, "Practices such as reading novels and writing elementary poetry not only make learning a language easier, but also place language in a cultural context in which the language can be better used and appreciated... I am, like most young people, an avid consumer of popular culture, but with my background in literary theory, I tend to view such products as television, music, and film through a more critical and pedagogical lens. The catchiness of popular music works wonderful effects on the memory, and can be very helpful with foreign language acquisition; some of my earliest German vocabulary came from the lyrics of songs by "Die ÄrtzeDie," a German rock band. Even in my experience with tutoring grade-school inner-city students in high school, I found it beneficial to incorporate elements of culture both accessible and interesting to the students."
When not teaching, Roberts will conduct research on postmodern theater in Berlin, "specifically that related to adaptation, parody, or pastiche. I will look at the multiple ways that older texts are adapted and recycled in the Berlin theater scene," he writes. "I hope to combine my first-hand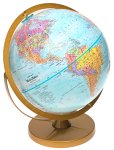 research of the Berlin theater scene with research I am now conducting on postmodern adaptation and adaptation theory. I am currently writing my Honor Scholar thesis -- an 80-100 page capstone work of research -- on postmodern adaptations of William Shakespeare's Hamlet. Using American, African, Chinese and German adaptations of Hamlet as a springboard, my thesis will address questions concerning the nature of postmodernism and the motivation of adaptation among postmodern writers and directors."
The student's letter talks of the initial frustrations of learning a new languge, and, as his studies intensified, exhiliration when he was able to "examine linguistic analysis and literary theory from a German perspective, adding yet another angle from which to view language and interpretation." Roberts -- who plans to attend graduate school at the University of Texas-Austin following his Fulbright Fellowship -- says he now possesses a
"passionate awareness of global culture and hermeneutics, one that I hope to instill in others and develop more on my own."
Roberts thanks David Gellman, associate professor of history and DePauw's Fulbright Program Adviser, "who was indispensible in helping me prepare my application, as well as professors Andrea Sununu, Michael Sinowitz, and Howard Pollack-Milgate, who wrote letters and advised my application."
"Michael possesses an impressive array of gifts," says Prof. Gellman. "He uses his deep intellect to think across conventional boundaries of high and popular culture, which will give him the ability to reach German students in a variety of different ways. I am absolutely certain he will immerse himself thoroughly in his teaching and in all the cultural opportunities his time in Germany will make available."
Andrea E. Sununu, professor of English, adds, "I was delighted, but not surprised, to learn that Michael has won a Fulbright scholarship. He wrote an ambitious proposal that drew on his experience of a year's study in
Berlin and showed imaginativeness in his ideas for using popular music to engage students in learning English. The subject of his senior Honor Scholar thesis, which he undertook thanks to his knowledge of both German and Chinese, also testified to his sophistication as an interpreter of texts who feels comfortable with literary theory. His thesis, now entitled "'The rest is Silence': Adaptations of Hamlet in the Postmodern Theatre," includes an analysis of Heiner Müller's Die Hamletmaschine and Shamlet, a Taiwanese adaptation by Li Guoxiu."
The U.S. Student Program awards approximately 1,100 grants annually to American scholars and professionals and operates in more than 130 countries worldwide. Fulbright full grants generally provide funding for round-trip travel, maintenance for one academic year, health and accident insurance and full or partial tuition. Since its inception in 1946, the Fulbright Program has provided more than 279,500 participants worldwide with the opportunity
to observe each others' political, economic and cultural institutions, exchange ideas and embark on joint ventures of importance to the general welfare of the world's inhabitants. Learn more by clicking here.
Douglas E. Harms, professor of computer science at DePauw University, will assume the role of Fulbright Adviser for the coming academic year. The recipient of a Fulbright Award for the 2004-05 academic year, Dr. Harms taught several undergraduate and graduate courses in the department of computing at the University of Rousse in Bulgaria. He can be reached at dharms@depauw.edu.
Back