DePauw Mourns the Passing of Prof. Emeritus John Ricketts
June 29, 2007
June 29, 2007, Greencastle, Ind. - John A. Ricketts, professor emeritus of chemistry at DePauw, has passed away in Bloomington, Indiana. Ricketts, who taught at the University from 1952 to 1989 and served as chair of his department, was 83 years old.
A memorial service is planned for 11 a.m. Friday, July 6, at St. Thomas Lutheran Church, 3800 E. 3rd Street, in Bloomington, Indiana.
Born February 29, 1924 in Lakewood, Ohio, Professor Ricketts received his undergraduate education at Indiana University (B.S. in chemistry, 1948), and earned graduate degrees at Case-Western Reserve, where he was a DuPont Fellow (M.S. in chemistry, 1950; Ph.D. in chemistry, 1953). Before joining the DePauw faculty, he was a lecturer in chemistry at Fenn College in Cleveland, Ohio.
Ricketts also served as director of graduate studies at DePauw from 1966-70, was a visiting professor at Indiana University in 1963, and served as a visiting lecturer for the American Chemical Society. He was recognized in Outstanding Educators of America, and received research grants and fellowships from the National Science Foundation and the Research Corporation in New York.
Over the course of his career, Dr. Ricketts was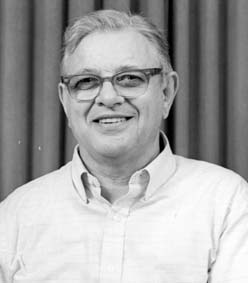 published in a number of journals, among them the Journal of the American Chemical Society, Journal of Organic Chemistry, Laboratory Physical Chemistry, and the Journal of Chemical Education. His professional affiliations included membership in the American Chemical Society, Indiana Academy of Science (past treasurer), Sigma Xi, and the Midwest Association of Chemistry Teachers in Liberal Arts Colleges (board member, 1979-81).
In a 2005 essay in Chemical & Engineering News, William F. Carroll Jr., then-president of the American Chemical Society and 1973 graduate of DePauw, offered "some words of thanks to a few of the important mentors in my professional life," listing Professor Ricketts among those individuals.
Memorial contributions may be made to the John Ricketts Prize in Physical Chemistry at DePauw.
Back