Dan Quayle '69 and Charles Barkley Thank Nevada Firefighters
July 17, 2007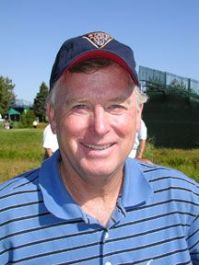 July 17, 2007, Greencastle, Ind. - Firefighters who battled a huge blaze near South Lake Tahoe, Nevada, were treated to dinner Saturday night by former NBA star Charles Barkley, who was joined by his friends Dan Quayle and Digger Phelps. "Charles told me to come by, so I did," said Quayle, America's 44th Vice President and 1969 graduate of DePauw University. "We wanted to support the firefighters. We'll be auctioning off a basketball to help the fire victims."
The Tahoe Daily Tribune reports, "More than 100 firefighters and their guests enjoyed the generosity of Barkley, who provided a full Mexican buffet and drinks throughout the evening." The June 24 fire ravaged more than 200 homes.
"This is fantastic," said Rick Nicholson of the Tahoe Douglas Fire District. "This really lifts the spirits of those who fought the fires."
Added Mike Mosca of the Lake Valley Fire Department, "It is great to have the support of the celebrities. The support from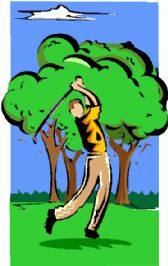 people outside our community has been unbelievable."
Read more, and see a photo of Barkley and Quayle, at the newspaper's Web site.
Quayle, Barkley and Phelps were in Nevada participating in the American Century Celebrity Golf Championship at Lake Tahoe. Quayle finished 46th at the charity event, ahead of Pittsburgh Steelers quarterback Ben Roethlisberger and just behind television's Maury Povich. Former NFL quarterback Chris Chandler won the tournament.
Quayle penned a column for Golf.com last week. Access it via this story.
Back