Fred Thompson's Possible Presidential Run is Subject of Prof. Ken Bode's Weekly Op-Ed
August 3, 2007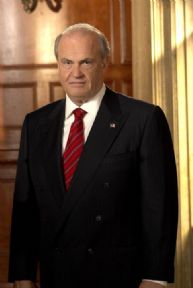 August 3, 2007, Greencastle, Ind. - Writing from Memphis, Tennessee, Ken Bode notes, "the citizenry here feel no necessity to get excited about another possible presidential wannabe, especially one who really can't quite get himself up to say for sure that he'll really run. Fred Dalton Thompson, actor, senator, lawyer and lobbyist, has now pushed his decision date into September."
In a column published in today's Indianapolis Star, Bode, Eugene S. Pulliam Distinguished Visiting Professor of Journalism at DePauw University, states, "There is something in the water of this long, horizontal, two-time-zone state that causes its politicians to think they should be president, beginning, probably, with Andrew Jackson, who actually held the job." Other Tennesseans -- including Howard Baker, both Al Gore Sr. and Jr., Lamar Alexander, Estes Kefauver and Bill Frist have waged unsuccessful presidential bids, the professor notes.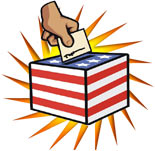 As America waits to hear if Thompson (whose wife is Jeri Kehn Thompson '88) will enter the 2008 race for the White House, Bode asserts, "This year, there are advantages to hanging out on the margins. The Republican faithful is clearly dissatisfied with the choices now offered. Currently, 'none of the above' leads the GOP field, with 23 percent. Rudy Giuliani has 21 percent (down from 35 percent in March), and Thompson is next with 19 percent."
Formerly a senior political analyst for CNN, Bode continues, "Laying out suits Thompson's laconic style and also allows him to avoid the pitfalls of an active campaign, like spending himself into oblivion as John McCain did. He can avoid the Iowa straw poll and the Republican YouTube debate, meanwhile burnishing his credentials with the GOP base. He supports George Bush 100 percent on Iraq. Thompson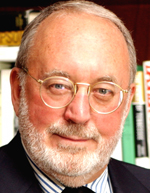 also advertises his 100 percent pro-life voting record, though researchers already have dug up the fact that he once allowed that, 'The ultimate decision must be made by the woman.'"
As Sen. Thompson continues "testing the water," Bode says the Tennessee citizens he talked with expressed "mild disinterest" in a possible Thompson candidacy. Bode concludes, "In one of his movies, In the Line of Fire, Thompson barges out of the room, exclaiming, 'Excuse me! I'm in the middle of a campaign here!' In the movie, yes. In real life, Memphis folks think that's still very much a maybe."
Read the op-ed in its entirety at College News.org.
Last week, Ken Bode's column examined the war in Iraq. Access it via this previous article.
Source: Indianapolis Star
Back