Fortune Spotlights Cerberus and "Tough, Results Oriented" Dan Quayle '69
August 10, 2007
August 10, 2007, Greencastle, Ind. - Dan Quayle's "connections have allowed Cerberus to buy controlling stakes in valuable real estate and banking assets in Japan, where he is very well regarded, and introduced them to investing opportunities throughout Asia and Europe," reports Fortune. Quayle, America's 44th Vice President and 1969 graduate of DePauw University, is global chairman of Cerberus Capital Management. The investment firm continues to make headlines, most recently by acquiring Chrysler and hiring Bob Nardelli to run the automaker.
Katie Benner writes of Quayle, "He worked doggedly to help Cerberus win Air Canada's parent company ACE Holdings, even after ACE chose to go with a Hong Kong investor. Even though it was originally passed over, Cerberus eventually won that deal. While the rest of the world still tells jokes about the ex-VP,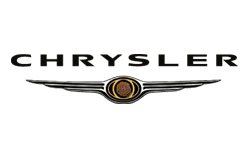 Cerberus is having the last laugh. Let's hope for Chrysler's sake that Nardelli will be as tough, results oriented, and effective as ... Dan Quayle."
Access the complete story at CNN/Money.com.
Read more about Dan Quayle in this previous story. Also available at this site is an article containing audio of his 1982 commencement address at DePauw.
Back