Mike Wanchic '74 Back in the Studio with John Mellencamp
August 20, 2007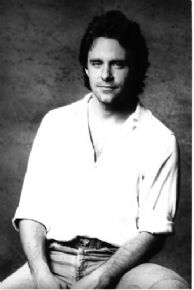 August 20, 2007, Greencastle, Ind. - Mike Wanchic is adding a new chapter to his thirty-year history with fellow musician John Mellencamp. Wanchic, a member of DePauw's Class of 1974, is back in the studio with Mellencamp and producer T Bone Burnett to record what will become the 22nd John Mellencamp album.
The recording sessions began last week at Indiana's Belmont Mall studio, reports the Terre Haute Tribune-Star. "The 55-year-old Mellencamp has spent much of this year writing new songs for the album ... As has been his custom throughout this 32-year-long career, backing musicians on the yet-to-be-titled album are drawn from Mellencamp's touring band, including Mike Wanchic and Andy York on guitars, bassist John Gunnell, drummer Dane Clark, violinist Miriam Sturm and Troye Kinnett on keyboards and accordion."
Access the story at the newspaper's Web site.
Another article in the Kansas City Star on the band Vedera reports, "In October the entire band will head out to Bloomington, Ind., to record at Echo Park, a studio owned by Mike Wanchic, guitarist for John Mellencamp. Their producer will be Mike Flynn, who has produced albums for the Fray, Howie Day and Augustana."
Wanchic has co-produced nine albums with Mellencamp and has served as leader of the band for much of his long tenure with the singer-songwriter. "For me, DePauw was a great experience," Wanchic told Greencastle's Banner-Graphic in December 2006. Read more in this previous story.
Back