Jeff Mezger '77 Calls Martha Stewart-Designed Homes "Our Version of the iPhone"
August 29, 2007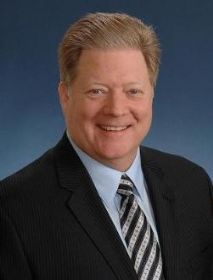 August 29, 2007, Greencastle, Ind. - "It's our version of the iPhone. It illustrates the power of something different with a brand tied to it," says Jeffrey T. Mezger, CEO of KB Home and 1977 graduate of DePauw University. A Wall Street Journal story details the success Mezger's firm is having with a new line of homes that are designed, in part, by Martha Stewart. Mezger says KB's goal is, "Let's get these things open everywhere, as fast as we can."
In an housing market that is in a slump, the Stewart homes are good news for KB, the nation's seventh-largest builder by market value. "Right now, the Martha homes, representing less than 5 percent of KB's overall home-building production, aren't large enough to lift the builder's flagging earnings," writes Michael Corkery. "But with the Martha developments outselling most of KB's other subdivisions, the company is expanding the Martha brand to as many as 36 new markets, as soon as it can obtain the necessary permits and land, a KB spokeswoman says."
The story also notes, "KB Home's Mezger says buyers of Martha Stewart homes in Atlanta spent, on average, 15 percent above the base price of the home on option upgrades, compared to 7.5 percent for non-Martha homes. Nationally, buyers of Martha Stewart homes spend on average 50 percent more on options than buyers of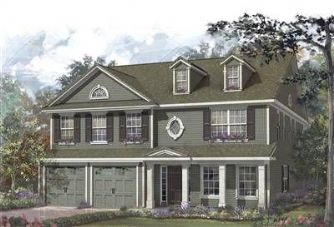 non-Martha homes. Mezger also boasts that in the hot, arid climate of California's inland empire, 85 percent of Martha home buyers installed a fireplace that was featured in Martha's model home. Among the buyers of KB's non-Martha homes in the Inland Empire, 25 percent installed fireplaces."
Access the complete article at the Chicago Daily Herald.
Learn more about Jeff Mezger in this previous story.
Back