Article Details Founding of Kappa Alpha Theta Here
January 24, 2008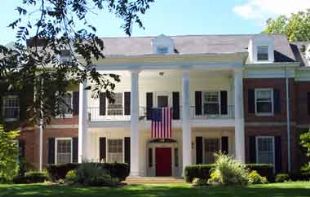 January 24, 2008, Greencastle, Ind. - "Indiana Asbury, currently known as DePauw University, opened its doors to women in 1867, but as the school's first female students would quickly learn, acceptance into the school did not guarantee acceptance from their male peers," begins an article in the Breeze, the student newspaper at James Madison University, where a new chapter of Kappa Alpha Theta sorority has been formed.
"Frustrated at being ignored or taunted by the boys, student Betty Locke turned to her biological brother's fraternity, Phi Gamma Delta, for help," writes Katie King. "Hoping that brotherhood could provide her with a system of support, she appealed to Phi Gamma Delta for membership. Indiana Asbury's chapter rejected the idea of allowing women members and instead offered her a position as their mascot. Locke said that if they would not initiate her into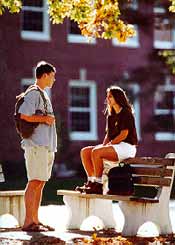 their fraternity she would start her own. True to her words, Locke founded Kappa Alpha Theta, the first women's Greek-letter fraternity, in 1870."
The article continues, "KAT is alive and thriving today, with over 125 chapters throughout the United States and Canada. KAT's Eta Rho chapter is the latest addition to the Greek family at James Madison, having just been inducted this past December."
Read the complete text at the newspaper's Web site.
Kappa Alpha Theta was founded in Greencastle on January 27, 1870. Learn more in this article.
Back