Cindy Babington Promoted to VP for Student Services
April 11, 2008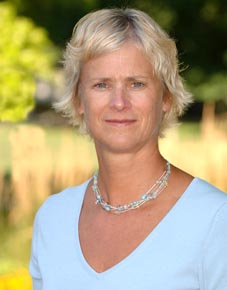 April 11, 2008, Greencastle, Ind. - Cynthia A. Babington, who was named interim vice president for student services at DePauw University last summer, has had the word "interim" removed from her title, announced President Robert G. Bottoms. Dr. Babington, who joined the DePauw administration in 1993, remains dean of students at the University.
"Successfully serving students is what a college must do, and Cindy Babington has performed remarkably and thoughtfully in a vital area of the University," says Dr. Bottoms. "This promotion is affirmation of the confidence we have in Cindy and the work she performs for DePauw."
In her role, Babington provides oversight for DePauw's athletic programs, public safety and the Wellness Center, as well as the Posse and first-year student programs. Upon being appointed interim vice president in June, one of her first actions was to base the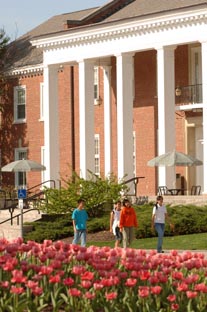 vice president's office -- which had been located in the Administration Building -- into the Memorial Student Union, so that she and her staff would have daily interactions with the student body.
"I'm very excited to have the opportunity to continue to work with DePauw students and the exceptional staff in student services," says Dean Babington.
Visit the division of student services by clicking here.
The 2007 National Survey of Student Engagement (NSSE) finds that the 2,400 students at DePauw University are more academically engaged -- in and out of the classroom -- than undergraduates at peer institutions and the national average. The Open Doors 2007 report says that DePauw continues to be one of the top colleges in the United States for the percentage of students who study abroad.
Back