Inner-City Music Camp Gets Assist from Prof. Orcenith Smith
June 9, 2008
June 9, 2008, Greencastle, Ind. - Orcenith Smith, professor of music at DePauw University, is lending his time and talents to a tuition-free, inner-city music camp in Indianapolis this week. In May, Smith held live auditions of Indianapolis middle-school students as part of "Strings and Jazzy Things," presented by the Philharmonic Orchestra of Indianapolis in cooperation with the Metropolitan Youth Orchestra. He'll conduct the young musicians at the week-long camp, which opened today.
The goal is to bring underserved string, wind, and percussion students together for a week to enhance their musical skills and appreciation. Over 100 students are attending the camp, which continues through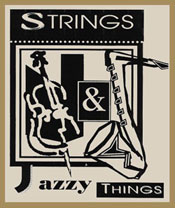 June 15 at Broad Ripple High School.
"This model program brings students together for a week of intensive music study who ordinarily might not be able to afford it," says Smith, who conducts the DePauw University Orchestra. "As well, most of these young musicians who have their school music class maybe several times a week, now come into an environment in which they are playing their instrument for five hours a day. We want to amplify the dedicated work of the public school music teachers by extending into the summer the momentum they've given the child's music study."
Parents drop off their children by 9 a.m. and pick them up after 4 in the afternoon. The camp uses professional musicians to coach the students in daily sectional rehearsals. There also are guests to discuss topics, including: taking care of an instrument, how to be warm up before playing, physical movement, and improvisation. Briana Rhodes, a 2003 graduate of DePauw, is among the camp's counselors.
Professor Smith adds, "All that time driving back and forth to Indianapolis and sitting through hours of live auditions has an important purpose, of course. And that is to provide a unique opportunity for these children to make music together in a appropriate setting. It has heightened their awareness of many things, including being able to focus on a single project, understanding how to put forth their best effort and then how to work together in an environment that encourages the best attitudes of interaction. The final concert is this Friday evening and with this great group of kids this year, I'm already excited about next summer's camp."
Learn more by clicking here.
Visit the DePauw University School of Music online.
Back