National Hispanic Institute Again Brings Youth Leadership Conference Here
July 3, 2008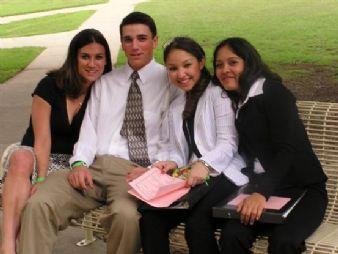 July 3, 2008, Greencastle, Ind. - DePauw University is one of four colleges across the nation to host a Young Leaders Conference (YLC), presented by the National Hispanic Institute. From July 5-9, as many as 100 students who will be sophomores at high schools across the midwest will come to DePauw for the weeklong program. YLCs will also take place at Villanova, Washington State and Sul Ross State universities.
YLCs allow high school students the opportunity to test and improve their written and verbal communication skills. Participants engage in organized discussions and debates about issues that impact today's Latino community. The sessions are designed to help students gain confidence in public speaking and an appreciation of communication as a powerful tool of leadership.
This marks the second consecutive year that DePauw has hosted the Institute. The event is presented through a grant from the Lumina Foundation for Education. The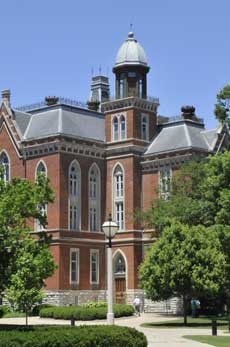 Lumina Foundation for Education is an Indianapolis-based, private foundation dedicated to expanding access and success in education beyond high school.
"It's really a win-win for everyone involved," says Keith B. Stanford, associate director of admission and 1995 graduate of the University. "The students get an opportunity to learn and expand their horizons, while DePauw has the opportunity to become a top of mind college possibility for some promising young scholars. The presence of these students and the high school seniors who staff the event also enrich the campus and local communities. We're very pleased to welcome the YLC back to DePauw."
Ernesto Nieto, executive director of the National Hispanic Institute, founded the non-profit organization in 1979 as a way to encourage young Latino students to enhance their leadership abilities and actively participate in the Latino community. Learn more at the NHI's Web site.
Back