Ronald McDonald House Cites David Ziemba '03 for His Community Service
August 24, 2008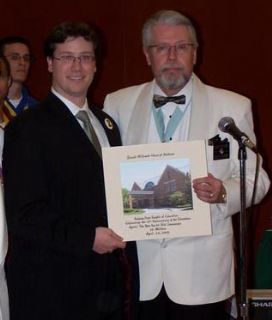 August 24, 2008, Greencastle, Ind. - The Ronald McDonald House of Indiana, a home-away-from-home for families of children who are being treated in area hospitals, has honored 2003 DePauw University graduate David Ziemba. A program started ten years ago by Ziemba through the Indiana State Knights of Columbus has led to 27 million aluminum pop tabs being donated to the Ronald McDonald House, which uses funds collected from recycling the tabs to fund its programs. (photo, l-r: Dave Ziemba with his father Steve, 2008-2009 state deputy of the KofC)
Ziemba, who was a Bonner Scholar at DePauw and is manager of government relations for the American Iron and Steel Institute (AISI), created a pop tab collection program in 1998 when he was state president of the Knights of Columbus youth organization, the Columbian Squires. His father has since fostered the program.
"My parents instilled in me a belief that I should assist others in their time of need," Ziemba says. "When I started the project, I never dreamed it would continue on with such vigor and be able to help so many Hoosier families through an extremely difficult time. I receive an annual update about the donation amount and how many families the project touches (now well over 500 in total).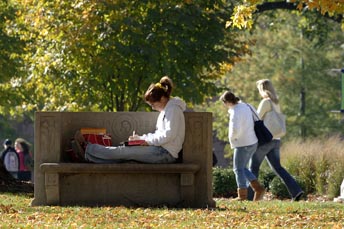 The project continually warms my heart because it's proof that even a small idea can have a large impact."
All told, pop tabs collected by various individuals and organizations have raised more than $217,000 for the Ronald McDonald House. Learn more about the program by clicking here, and access a page noting the Ziembas' citation.
As a DePauw senior, Dave Ziemba was elected an international trustee of Circle K International. Learn more in this 2002 article.
Back