Dick Speller Announces Retirement; Tom Dixon to Serve as Interim VP of Finance & Administration
September 5, 2008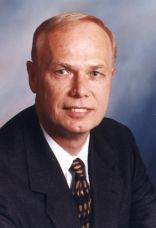 September 5, 2008, Greencastle, Ind. - Dick Speller, vice president for finance and administration at DePauw University, today announced his retirement, effective September 30. President Brian W. Casey will appoint Tom Dixon, currently serving as special adviser to the president, to serve as interim vice president for finance and administration while a national search is undertaken for Speller's replacement. (photo at left: Dick Speller; below right: Tom Dixon)
Speller who has agreed to be available to assist with the transition stated, "I believe the time is right for my retirement, but my loyalty is to DePauw, and I would be pleased to assist President Casey and Tom in the transition in any way that I can."
Dr. Casey noted, "Dick had indicated his desire to retire in 2008, and we have figured out a way for it to work for both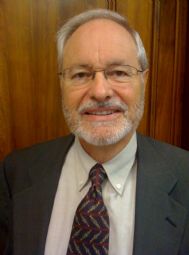 him and the University. Tom and Dick have worked together off and on over the last eight years, and I am confident that we will have a smooth transition."
Dick Speller came to DePauw in 2000 after serving eight years as the vice president for finance and treasurer at Arcadia University in Glenside, Pennsylvania, and ten years as vice president for financial affairs at Jamestown College in Jamestown, North Dakota. Speller succeeded Tom Dixon, who served as DePauw's chief financial officer from 1993 to 2000.
"We appreciate what Dick has brought to DePauw over the last eight years, including even his daughter Andrea who graduated from DePauw in 2006. We all wish Dick and Nancy the very best in his retirement," added President Casey.
Back